Simply Tear and Pour!
No more excuse that you are unable to snack healthily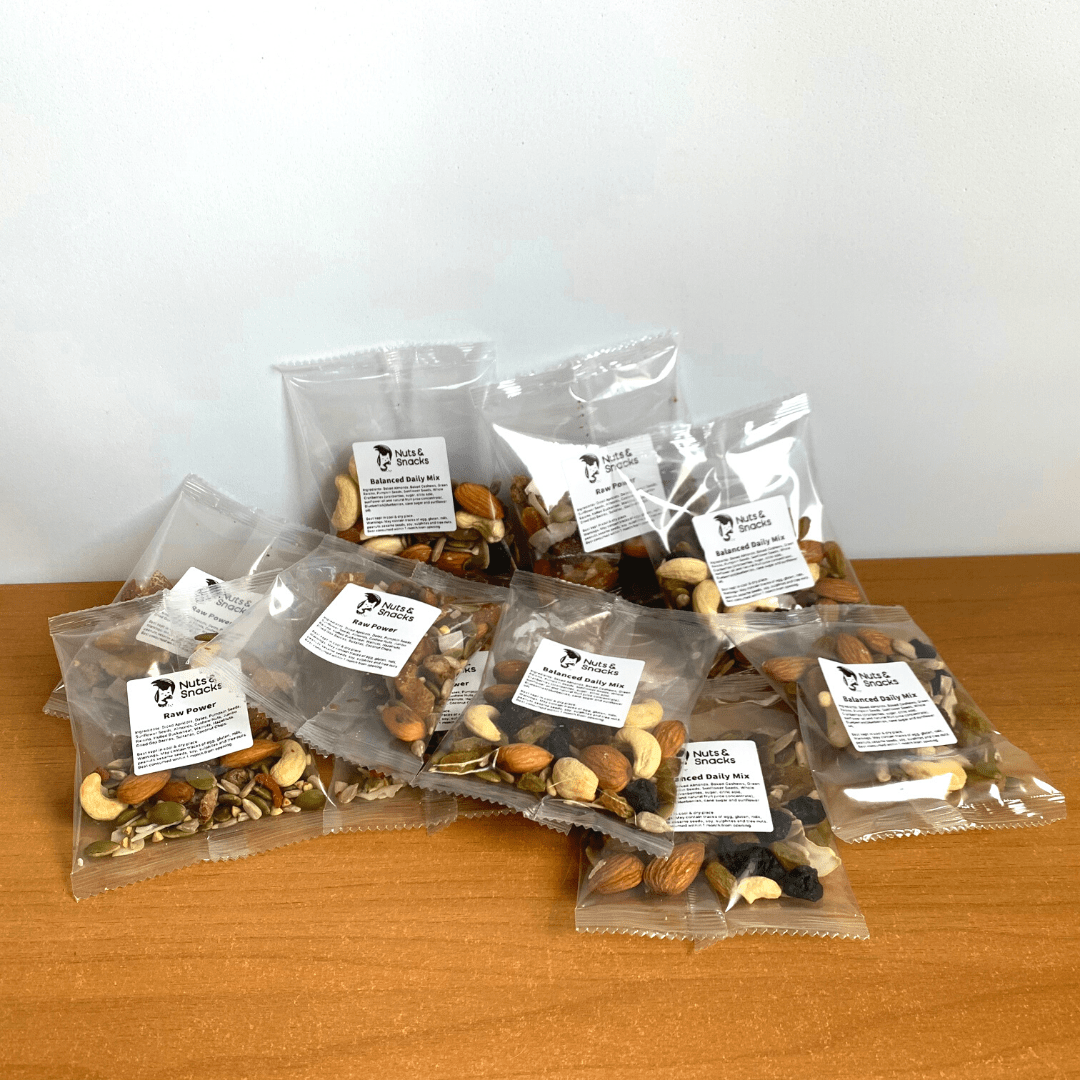 Find it hard to eat healthily outside? Bring and use our single-serve healthy nuts and snacks pack with ease and convenience. Simply tear and pour, giving you the necessary nutrients and energy wherever you go. A great addition to cereals and yogurt.
Bring Wherever You Go
Each pack is also the perfect amount to add to your yogurt, salad, or oatmeal. We portioned control every pack so that it is suitable for one-time usage.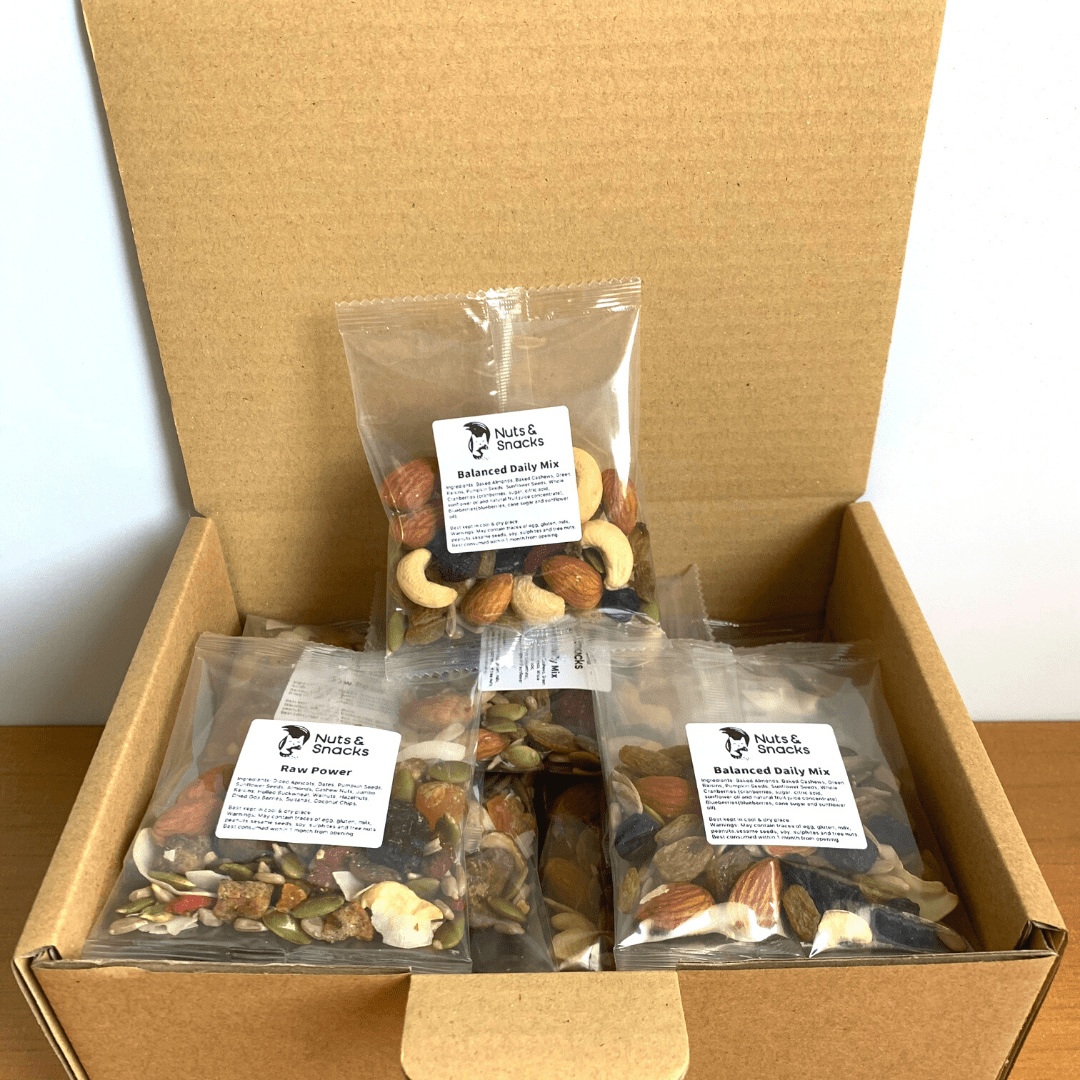 How to Order?
Choose from our available single-serve packs and choose the amount you like. No minimum order, if you order above 30 packs you can get 10% OFF! 
1. Click

 to add an item.
2. Select quantity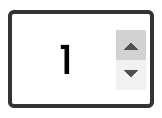 .
3. Choices that are unable to be selected are Out of Stock. 
4. Each Single-Serve is 30g. 
Single Serve Nuts and Snacks
These small portioned snack packs are a must-have during your day out. No matter what you do during the day, you will find these nuts and snack packs to be absolutely useful. Simply tear and pour, not only are they tasty, they provide energy, nutrients, and minerals! It is one healthy snack that you can munch on while doing your work or even while you are hiking.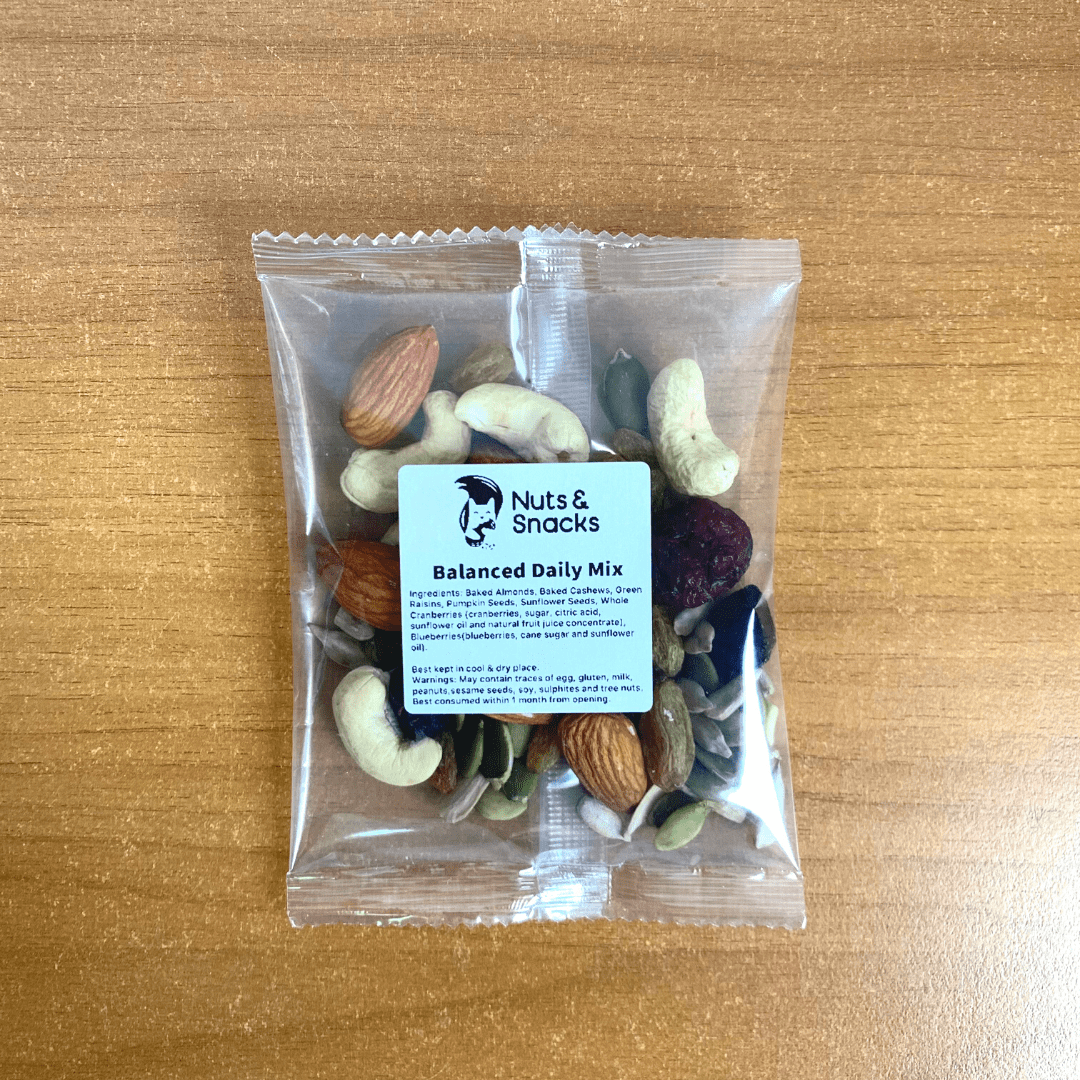 We created these Single-Serve Packs as we want to bring ease and convenience to eating healthy snacks. Get yours today!