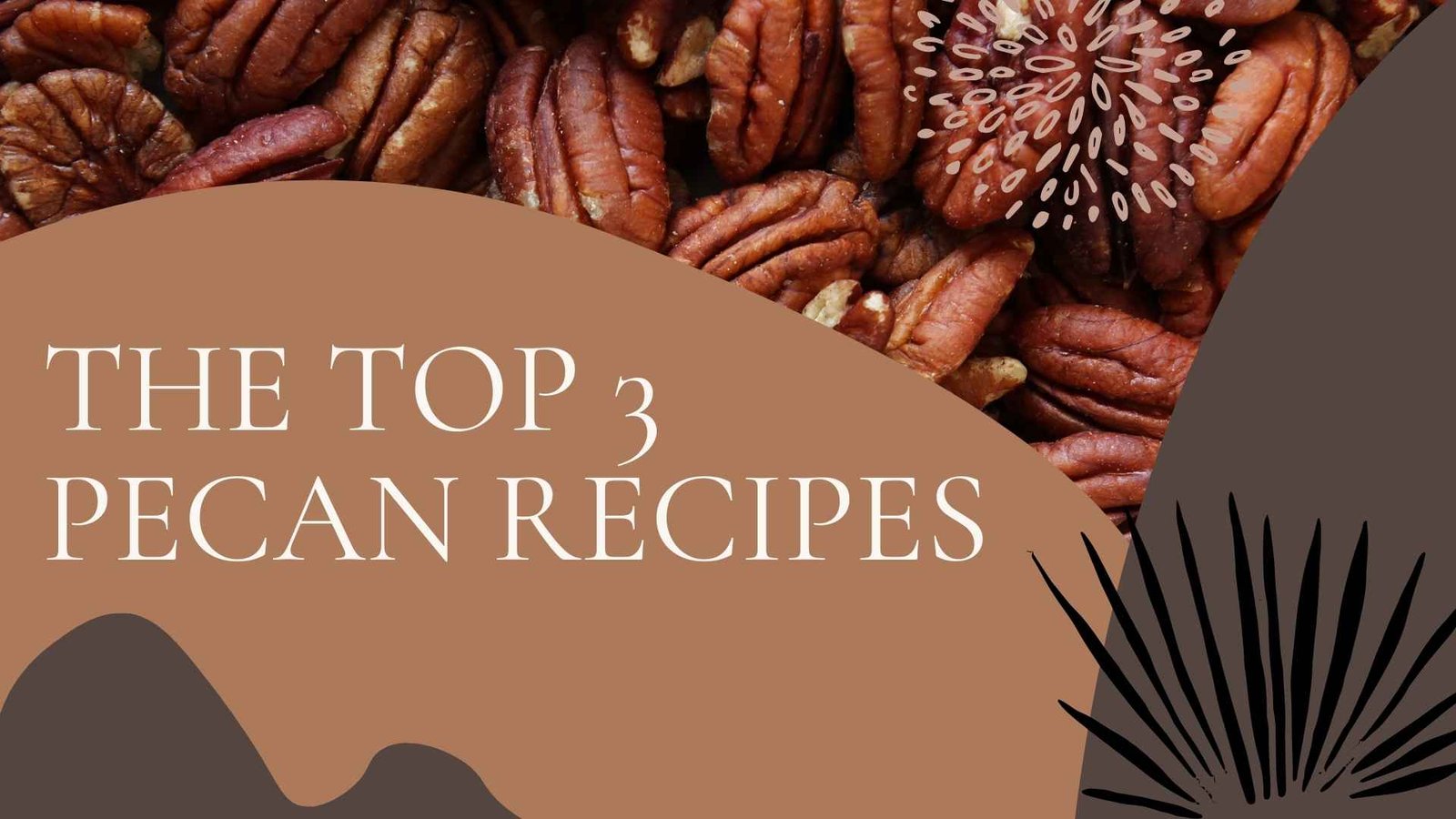 We Love Pecans!
We hope you do too! This interesting nut is tasty, has numerous health benefits, and can be used in a variety of recipes. If you're looking for a new way to incorporate this nut into your diet, read on!
Health Benefits Of Pecans
The list is extensive! Pecans are a wonderful boost for your immunity as it is an excellent source of phytonutrients. Pecans can also help to manage blood sugar levels, especially in individuals that have diabetes. To find out more about the health benefits of pecans, click on the link down below.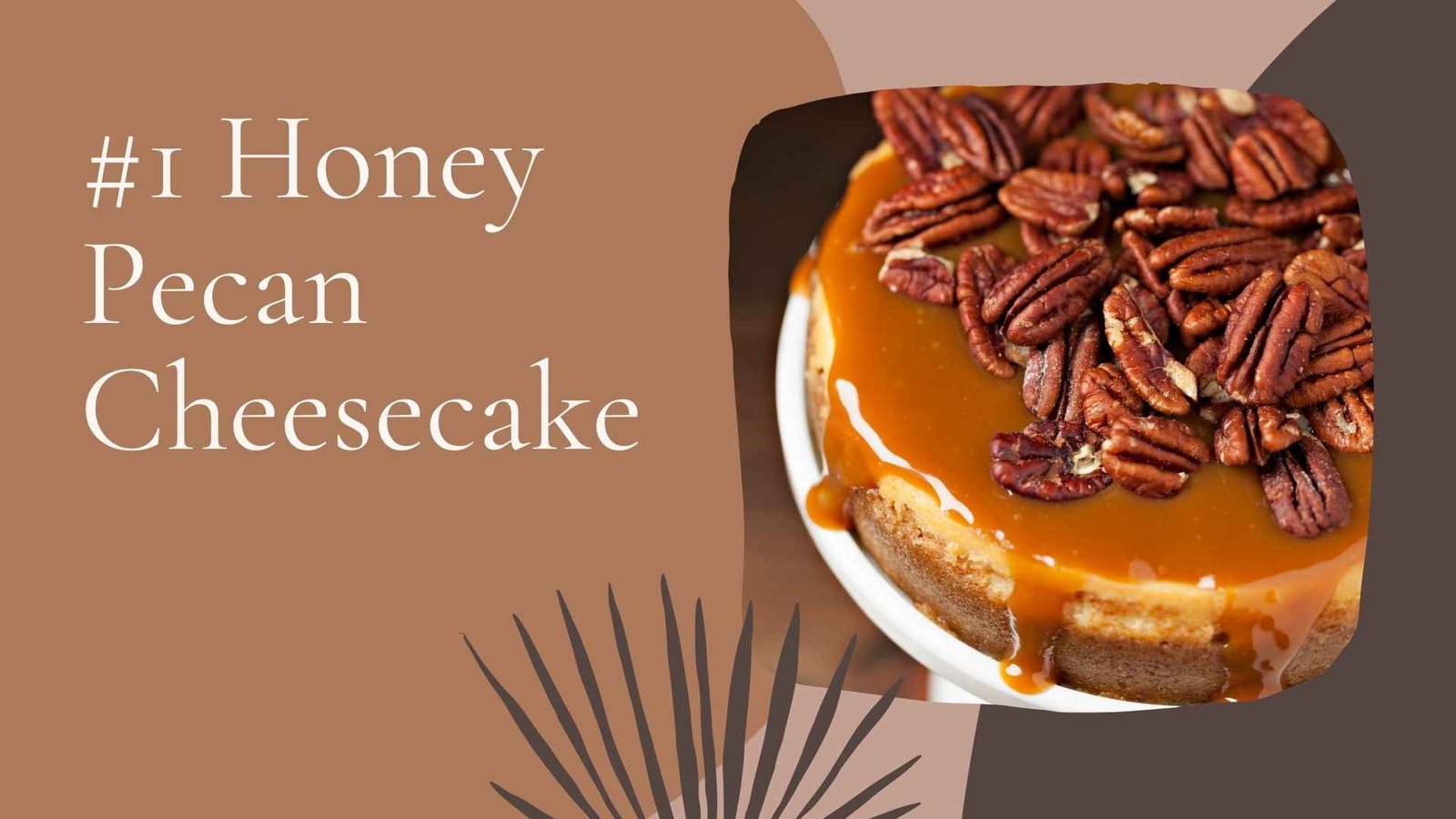 #1 Honey Pecan Cheesecake
Ingredients
Cake crust
1 cup crushed vanilla wafers (about 30 wafers)
1/4 cup ground pecans
2 tablespoons sugar
5 tablespoons butter, melted
2 tablespoons all-purpose flour
1 tablespoon maple flavoring
1 teaspoon vanilla extract
1/2 cup chopped pecans
Filling
3 packages (8 ounces each) cream cheese, softened
3/4 cup packed dark brown sugar
3 large eggs, lightly beaten
Topping
Instructions
Preheat oven to 350°. In a small bowl, combine the wafer crumbs, pecans, and sugar; stir in butter. Press onto the bottom of a greased 9-in. springform pan. Refrigerate.
In a large bowl, beat cream cheese and sugar until smooth. Add eggs; beat on low speed just until combined. Add the flour, maple flavoring, and vanilla; beat until blended. Stir in pecans. Pour into crust. Place pan on a double thickness of heavy-duty foil (about 18 in. square). Securely wrap foil around the pan.
Place in a large baking pan. Fill a larger pan with hot water to a depth of 1 in. Bake for 40-45 minutes or until the center is just set. Cool on a wire rack for 10 minutes. Remove foil. Carefully run a knife around the edge of the pan to loosen; cool for 1 hour longer. Refrigerate overnight.
For the topping, combine the honey, butter, and water in a small saucepan; cook and stir over medium heat for 2 minutes. Add nuts; cook 2 minutes longer (mixture will be thin). Spoon over cheesecake. Carefully remove sides of pan before serving. Refrigerate leftovers.
Our thoughts on this recipe
This recipe is a wonderful alternative to your typical pecan pie. Pairing the creamy, buttery, slightly bitter taste of pecans compliments that of the cheesecake very well. You can also adjust the sugar levels to suit your preference. The cake can keep for a week or two in the fridge, so you can definitely make this ahead and have this sweet treat waiting for you for dessert.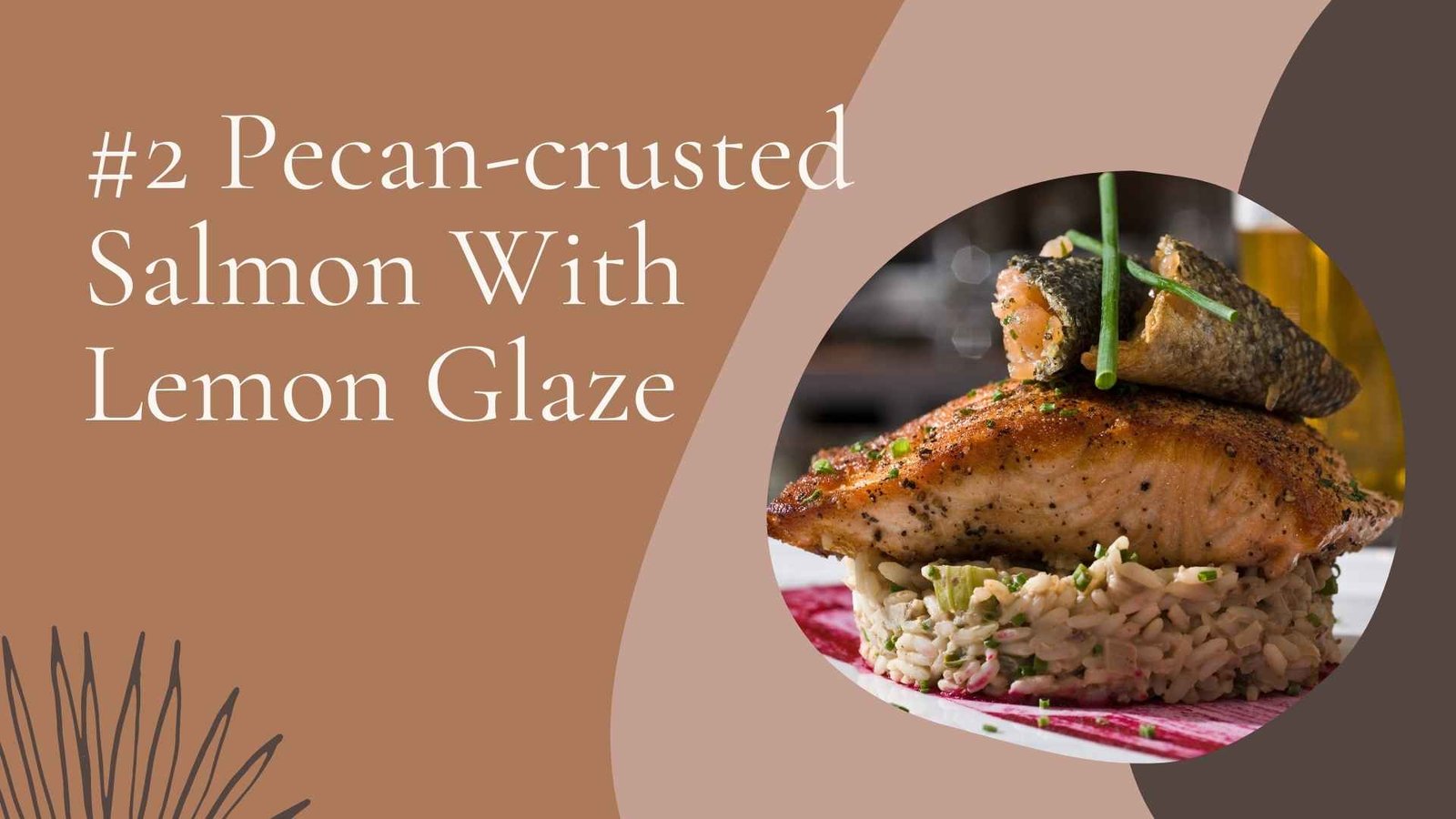 #2 Pecan-crusted Salmon With Lemon Glaze
Ingredients
4 salmon filets
2 tablespoons unsalted butter
1/4 cup honey
2 tablespoons reduced-sodium soy sauce
1 tablespoon brown sugar, packed
1 tablespoon freshly grated ginger
2 cloves garlic, minced
Juice of 1 lemon
2 teaspoons cornstarch
Pecan Crust
1/2 cup pecans
1/2 cup Panko
1/4 cup fresh parsley leaves
Kosher salt and freshly ground black pepper, to taste
Instructions
Preheat oven to 400 degrees F.
To make the pecan crust, combine pecans, Panko, and parsley in the bowl of a food processor until the mixture resembles coarse crumbs; season with salt and pepper, to taste. Dredge each salmon filet with pecan mixture.
Melt butter in a large oven-proof skillet over medium-high heat. Working in batches, add salmon to the skillet and sear both sides until golden brown, about 1-2 minutes per side.
Place into oven and bake until fish flakes easily with a fork, about 10-12 minutes.
To make the lemon glaze, combine honey, soy sauce, brown sugar, ginger, garlic, lemon juice, and cornstarch in a small saucepan over medium heat. Bring to a boil; reduce heat and simmer until slightly thickened, about 3-4 minutes.
Serve salmon immediately with lemon glaze.
Our thoughts on this recipe
This simple recipe takes a different direction from the sweet treats commonly associated with pecans. Adding pecans as a crust on salmon adds a crunchy texture to your salmon. The lemon glaze also adds an extra depth of flavor, making this recipe a must-try.
#3 Southern Pecan Pralines
Ingredients
1 cup (207g) sugar
1 cup (225g) packed light brown sugar
3/4 cup (180ml) heavy whipping cream
4 tbsp (56g) unsalted butter, cut into cubes
1/8 tsp baking soda
2 1/4 cups (212g) pecan halves
1/2 tsp salt
1 tsp vanilla extract
Instructions
Set out parchment paper for making the pralines on and have a tablespoon-sized scoop hand and ready to go.
Add everything but the pecans, salt, and vanilla extract to a medium pot and heat over medium heat. Stir regularly until it begins to foam and boil.
When it begins to foam and boil, stir constantly until it reaches 236 degrees.
Remove from heat and add the pecans, salt, and vanilla extract.
Stir vigorously with a rubber spatula for 3 1/2 minutes, or until the mixture begins to thicken. The longer you stir, the thicker the mixture gets. You don't want it to get too thick, or it'll be hard to scoop the pralines and they'll dry more firm.
Quickly drop heaping tablespoons of the mixture onto parchment paper and allow them to cool and firm. If the mixture is too thin and spreads more than you want, stir a little bit more. If the mixture starts to cool too much as you're scooping, place it back on the warm burner (but don't turn it on) and let it keep the mixture warmer. I find it helps to stir the mixture after every few scoops.
When pralines are cool and firm, store them in an airtight container.
Our thoughts on this recipe
This recipe is an excellent way to whip up a tasty snack. This recipe requires very few ingredients, most of which you probably already have at home. Yummy and convenient? What more can one ask for!
Try These Recipes Out Today!
These recipes are a tasty and spectacular way to add pecans to your diet. They are innovative and go beyond your regular pecan pie. Try them out and let us know what you think!