Ways to Use Brazil Nuts
Brazil nuts are nutrient dense and contain one of the highest sources of selenium which is necessary for thyroid functions. Find out about the ways to use brazil nuts in this article.
Brazil nut information
Brazil nuts come from tree nuts that grow in the Amazon rainforest in Brazil, Bolivia, and Peru. They are highly nutritious and contain a lot of health benefits. For instance, they contain high amounts of selenium that improves thyroid functions. Brazil nuts are also a good antioxidant that helps to fight against heart illness and cancer. They lower the risk of developing Alzheimer's disease and are good for the brain. Read more about their benefits here.
Brazil nut uses
Brazil nuts have a smooth, rich, and nutty flavour that goes well with chocolate. They can also be chopped and added to salads and grain bowls for some added crunch. Brazil nuts can be used to make nut butter and Brazil nut oil can be harnessed to make top grade salad oil as it has a nutty flavour.
Recipes
Roasted salted Brazil nuts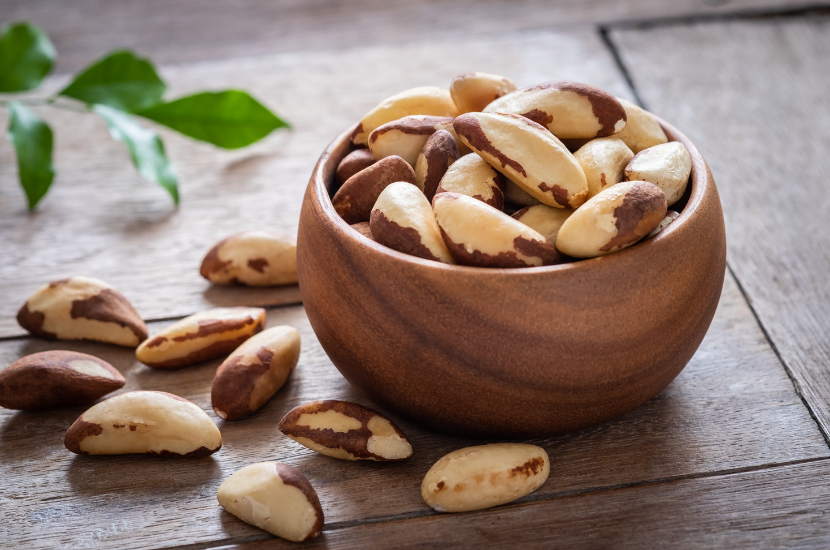 Roasting in a pan
Steps:
Take a pan and place it on a stove.
Heat up the pan in medium heat for four minutes before adding the nuts in.
Pour in the nuts but spread them out as you'll need to turn them.
Take a spatula and turn the nuts every minute. The duration of roasting depends on your preference. When the nuts are properly cooked, they will smell nutty and aromatic.
While the nuts are hot, you may sprinkle some salt and spices to make roasted, salted Brazil nuts.
Roasting in an oven
Steps:
Ensure that your nuts are not cold. Set your oven to 177 degrees.
Lay the baking pan with parchment paper and spread the nuts onto it evenly.
Roast the nuts for 5 minutes. After that, take the pan out and stir the nuts.
Put back the pan of nuts into the oven and let it warm for 5 more minutes. You may season the nuts with salt and spices while they're still warm.
Brazil nut chocolate balls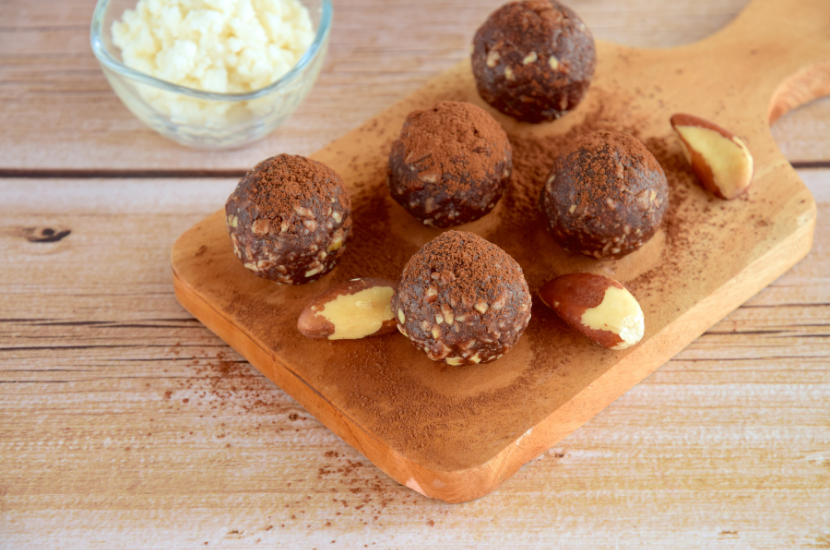 These chocolate balls do not need to be baked. Give yourself a delicious chocolate treat and try out this recipe!
What you need:
¼ cup of melted cocoa butter (or cacao butter)
¼ cup of almond butter
¼ teaspoon of sea salt and some extra to sprinkle
2 tablespoons of unsweetened cocoa powder
1 cup of Brazil nuts
2 tablespoons of agave nectar (alternatively you may use honey or maple syrup)
A food processor
Steps:
Microwave the cocoa butter for around 1 minute.
Smoothen it out with a spoon and microwave it for another 30 seconds if it is not smooth enough.
Add the almond butter, agave nectar, cocoa butter, sea salt, and cocoa into a food processer and process them until they are well mixed and have a smooth consistency.
Add the Brazil nuts into the mixture and process them until the nuts are broken down into small bits.
Use a cookie scoop to shape the mixture into balls and line the chocolate balls on a baking sheet.
Sprinkle with sea salt and crushed Brazil nuts.
Store them in the fridge and take out when you want to eat them.
Chocolate chip and Brazil nut banana bread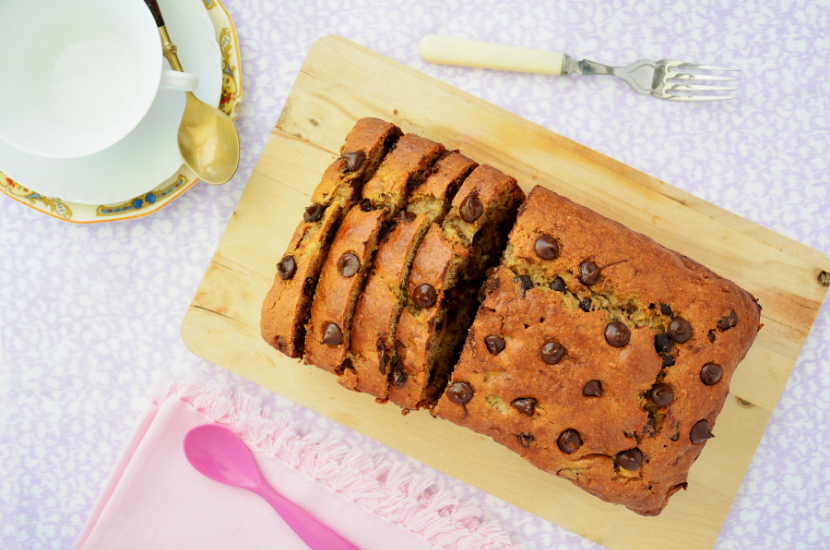 What you need:
1 teaspoon of baking powder
60 grams of Brazil nuts, roughly chopped
2 large eggs
150 grams of plain flour
4 medium-sized overripe bananas, mashed to almost puree form
1 teaspoon of baking soda
1 teaspoon of vanilla extract
150 grams of whole meal flour
90 grams of 70% dark chocolate, roughly chopped
125 grams of very soft unsalted butter, and a little more for greasing
150 grams of caster sugar
1 teaspoon of almond extract
100 ml of buttermilk
Equipment:
Loaf tin
Sieve
Hand whisk or electric mixer
Steps:
Preheat the oven to 180 degrees and grease the loaf tin with a bit of butter.
Sift the baking soda, flour, baking powder and salt into a large mixing bowl.
Add the Brazil nuts and chocolate and mix them evenly to ensure that they are well coated with flour.
Get a separate bowl and whisk the butter and sugar together. Beat in the eggs one by one and then add in the buttermilk, vanilla, almond extract, and mashed bananas sequentially.
Make a space in the centre of the dry ingredients (in step 3) and pour in your wet ingredients (in step 4). Mix everything together.
Pour the mixture into the greased loaf tin and bake for 60 to 70 minutes. Insert a skewer to see if it comes out clean. If it is clean, the bread is cooked.
Remove the bread from the oven but let it cool in the tin for 5-10 minutes before transferring it to a wire rack to cool completely.
We hope that these recipes will help you to enjoy consuming Brazil nuts. Get your Brazil nuts here!