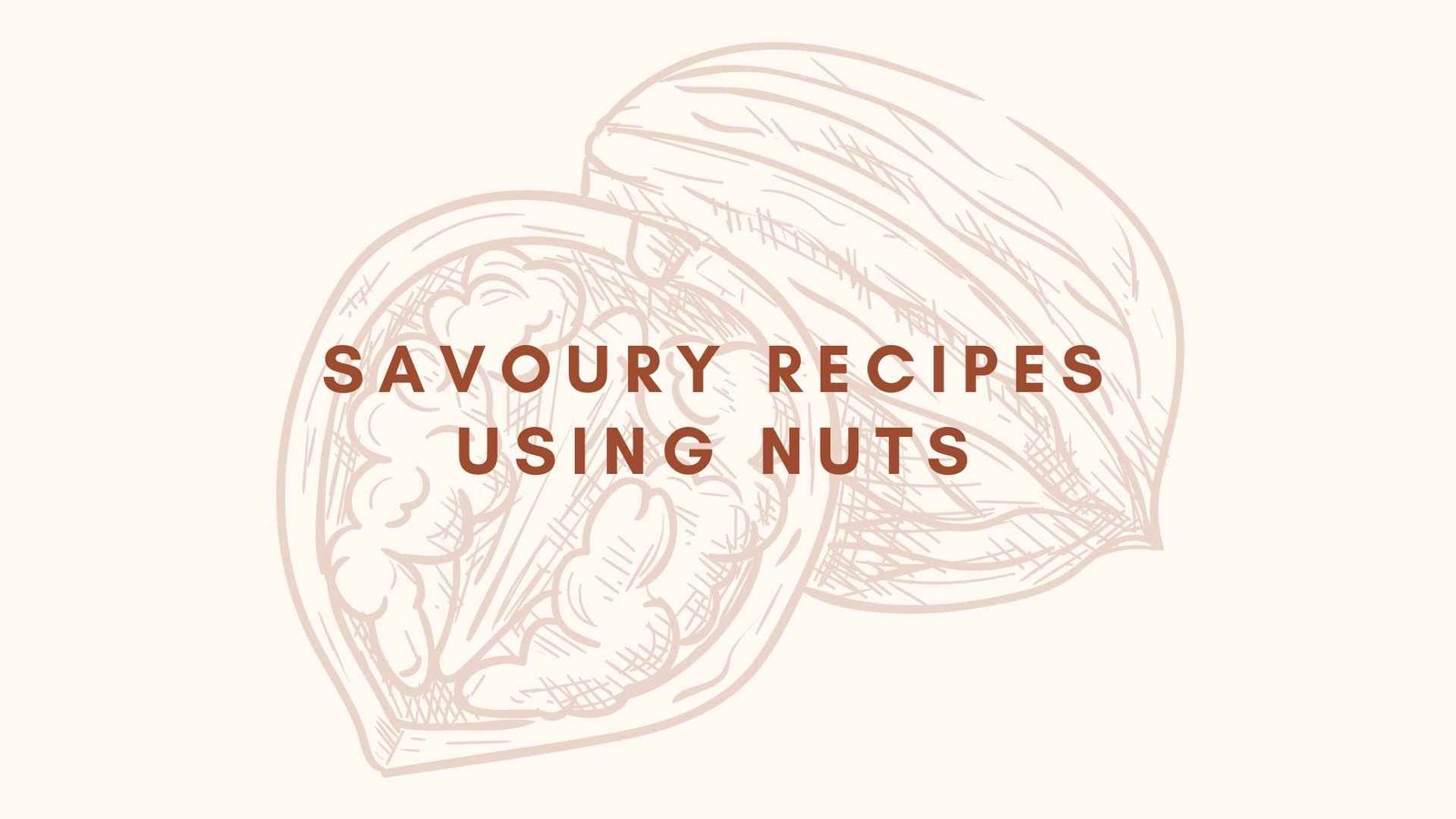 When In Doubt, Go The Savoury Route
Oftentimes, we see nuts being used in sweeter foods, desserts, and as breakfast items. The idea that nuts can only have sweet applications is a complete myth. Nuts are incredibly versatile, and these little bundles of flavour and nutrition can be used in savoury recipes as well. Read on to find out more!
Recipe #1 Savoury Rosemary Spiced Nuts
Ingredients
4 cups (1 lb.) of unsalted raw mixed nuts (walnuts, pecans and cashews are great options!)
2-3 tablespoons of finely chopped fresh rosemary
1 tablespoon of  brown sugar
1 teaspoon of cayenne powder (reduce to 1/2 teaspoon if you like it less spicy)
1 tablespoon of flaky salt
1 teaspoon of cinnamon powder
2 tablespoons of unsalted butter
1 tablespoon of real maple syrup
Instructions
Preheat the oven to 350 degrees. Line a rimmed baking sheet with parchment paper and set it aside. 
Measure the nuts into a medium bowl (2 cups walnuts, 1 cup pecans & 1 cup whole cashews). In a separate bowl, add the chopped rosemary, brown sugar, cayenne pepper, salt, and cinnamon powder – stir well.
Add the butter and maple syrup to a small skillet set on medium heat. Warm until the butter is just melted (don't leave it on the heat as the maple syrup could start to crystallize). 
Pour the melted butter & maple syrup mixture over the mixed nuts and toss until all nuts are coated. Dump the spice mixture over the nuts and toss well again. Spread the nuts on the baking sheet in one even layer.
Bake for 7 minutes, stir the nuts, then bake for another 8 minutes or until the nuts are fragrant and lightly toasted.
Cool completely, transfer to an airtight container, and serve the nuts once they've had a chance to sit for several hours to soak up all the flavours from the spices (cinnamon, cayenne, brown sugar). Trust me, it's worth the wait! 
Our thoughts on this recipe:
This recipe is simple and easy, using ingredients that you probably already have in your pantry. It can also be easily packaged and given as gifts, sprinkled on top of savoury oats or even as a part of your charcuterie/cheese board. The possibilities are infinite!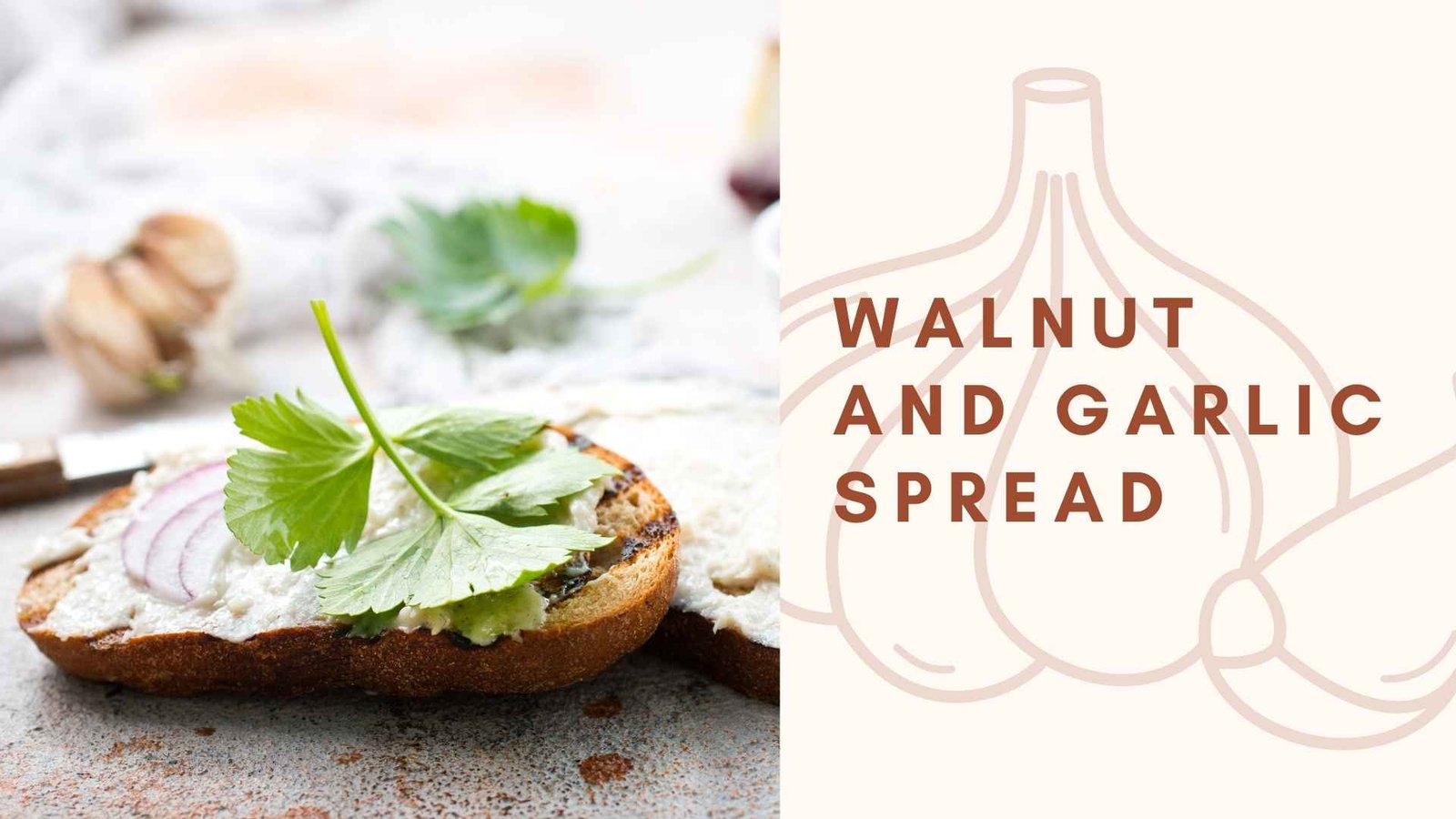 Recipe #2 Walnut And Garlic Spread Recipe
Ingredients
100g blue cheese
50g cream cheese
20g butter
1 clove garlic
1 cup toasted walnuts
½ cup chopped parsley
20 crostini
Extra parsley to garnish
Instructions
Into a blender place blue cheese, cream cheese, butter, garlic, walnuts and parsley. Blitz until well combined.
Preheat an oven to 180C.
Top crostini with a dollop of walnut spread and place into the oven to soften.
Serve warm, garnished with a little parsley.
Our thoughts on this recipe:
This is such a simple recipe for the delightful end product you get. You can even make this ahead and store it in the fridge and whip it out when guests are over or you're feeling peckish. Since this recipe needs no heat and requires very little equipment, you'll be done in no time at all.
Recipe #3 Gluten-free Nut Crackers
Ingredients
Instructions
Preheat the oven to 180C/350F/gas mark 4. Line two baking sheets with parchment paper.
Finely grind the nuts in a blender. Add the egg, water and sea salt and stir with a wooden spoon until the mixture forms quite a stiff dough.
Divide the dough into two and place each piece directly on the parchment papers. Roll them out into two rectangles, about 2-3mm thick. If the dough sticks to the rolling pin, use a piece of parchment paper to cover the dough while you roll it out.
Cut the dough into slices or squares, spray them with a little bit of water and top with the seeds.
Bake for about 10 minutes, keeping an eye on the oven as the crackers burn easily.
Our thoughts on this recipe:
This recipe is excellent for anyone with a gluten allergy. Since it's relatively simple to do, you can even invite your child to join for a sensory experience. These crackers also pair well with anything. Try cheese, jam, cured meats, guacamole or even a nut spread!
Try These Out Today!
We hope these recipes have sparked your curiosity! All of them are simple and require very basic ingredients. After trying these out, you can try out some of our other favourite recipes below.