How To Prepare Edamame The Traditional Way
In Japan, many consider salted edamame as a snack or even as a bar grub! Given the sweet, yet basic flavour of edamame, it is an excellent pairing with many other foods. Edamame can be found frozen along the aisles of Japanese supermarkets, but having it fresh is the best way to do so!
Ingredients
8 oz edamame (can be between 200-300 g)
2 Tbsp kosher/sea salt (use half for table salt)
4 ¼ cups water
Instructions
Remove pods from the stems.
Prepare 1000 ml water (4 ¼ cup) and 40 g kosher salt (2 Tbsp + ½ tsp)
Start boiling water in a pot. Using a pair of kitchen shears, cut off both ends of edamame pods. If the water starts boiling, cover and turn off the heat for now.
Place the edamame in a bowl or tray and sprinkle 1 Tbsp of (40 g) kosher salt. Rub the pods against each other with hands.
Add the rest of the kosher salt into the boiling water.
Then add the edamame pods WITHOUT removing the salt. Cook on medium heat for 3-5 minutes depending on the size of the pods. It's easy to remember 4 minutes, but start checking the doneness after passing 3.5 minutes. Remember we do not run cold water on edamame after boiling so I recommend under-cooking slightly.
Stir occasionally to make sure all the pods are cooking evenly. If you see the foam forming on the water, remove it with a fine-mesh skimmer because we do not wash the pods after cooking.
Drain the water in the sink or scoop up the edamame pods into a sieve. Let cool naturally so the edamame can absorb the flavor (If you skip cutting the ends of pods, please leave it for at least 1 hour). If you like, sprinkle a little bit of salt (I used sea salt flakes). Enjoy!
To Store: If you want to preserve the edamame, cook the edamame and then freeze. You can defrost naturally but you can also quickly blanch in boiling water or use the microwave to reheat.
How To Boost The Flavour Of Edamame
If you're looking to enjoy edamame differently, try out this recipe. The flavour of soy and sesame definitely complements those of the immature soybean!
Ingredients
150 grams edamame in pods
2 tablespoons toasted sesame oil
1 teaspoon soy sauce
salt and pepper to taste
Instructions
Boil edamame for 3-4 minutes. Drain in cold water and dry with a paper towel.
In a pan over high heat, add sesame oil. When the oil is hot, almost smoking, add edamame pods and fry for about 2-3 minutes, until the pods are slightly charred.
Add soy sauce and stir until the sauce has evaporated.
Season with salt and lots of black pepper.
Serve immediately or save it for later in the fridge. It's good hot and cold!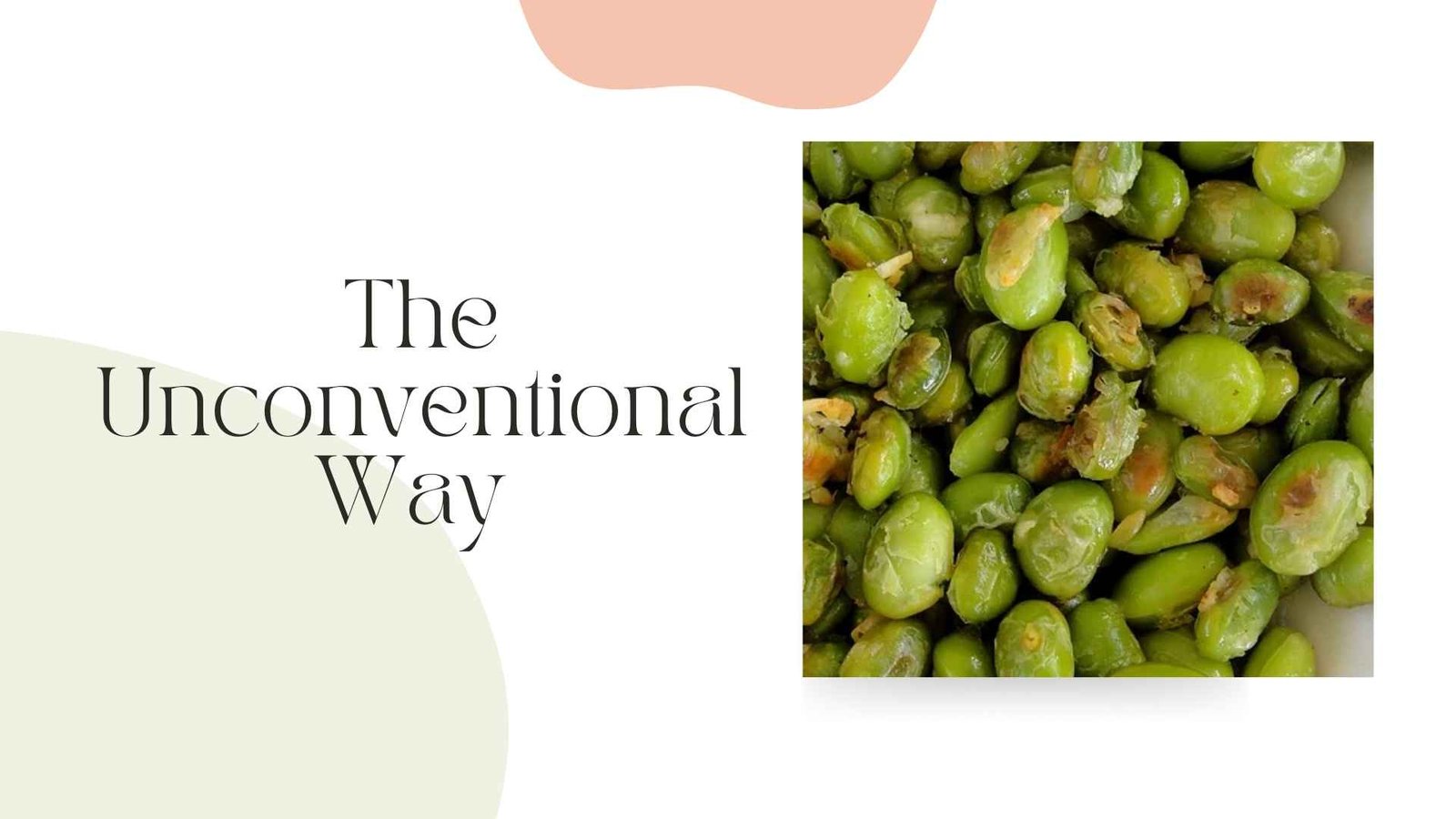 How To Prepare Edamame The Unconventional Way
If you're looking to spice up the way you consume edamame, this is how you can do it! This recipe is simple to follow and requires few ingredients, so be sure to try it soon!
Ingredients
1 (12 ounces) package frozen shelled edamame (green soybeans)
1 tablespoon olive oil
¼ cup grated Parmesan cheese
salt and pepper to taste
Instructions
Preheat the oven to 400 degrees F (200 degrees C). Place the edamame into a colander and rinse under cold water to thaw. Drain.
Spread the edamame beans into the bottom of a 9×13 inch baking dish. Drizzle with olive oil. Sprinkle cheese over the top and season with salt and pepper.
Bake in the preheated oven until the cheese is crispy and golden, about 15 minutes.
Conclusion
We hope this article has shown you that there are many ways that this tasty treat can be enjoyed. If you're looking to try edamame without going through the fuss of preparing it, try our dry roasted edamame here!