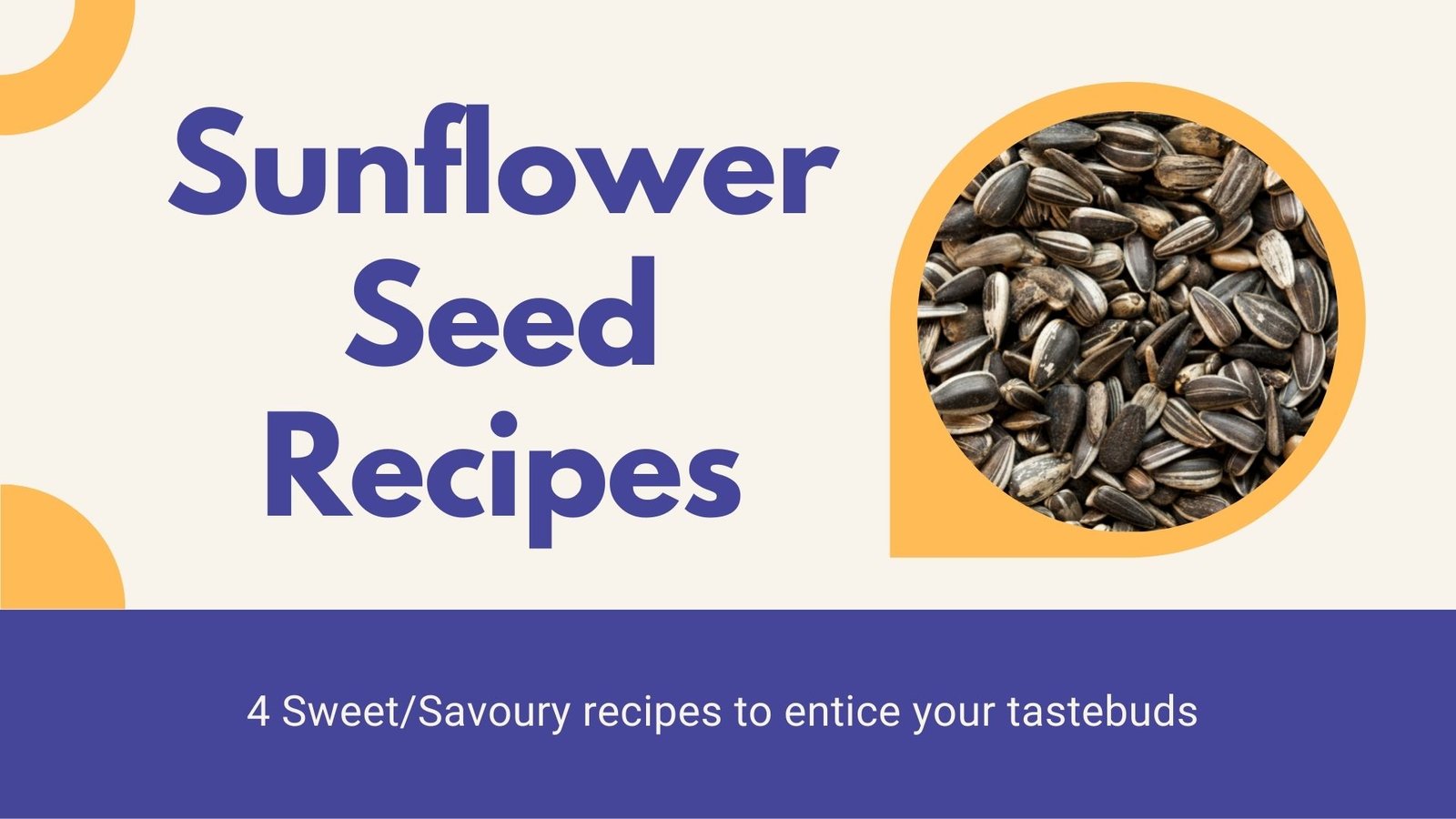 Super Sunflower Seeds
We've already covered the amazing benefits of sunflower seeds. However, you might find yourself in a tough spot when trying to decide how to include this wonderful food in your diet. Should you just be stuffing yourself silly with fistfuls of seeds? We'd recommend not. We've collated a list of some of our favourite sunflower seeds to help you out. Yes, there are both sweet and savoury options! These recipes have been organized according to preparation time so you can set aside some time to try these out! We hope you'll add these trusty recipes to your repertoire.
Today's Recipe Journey Includes…
| | | |
| --- | --- | --- |
| Recipe | Sweet/savoury | Total time   |
| Sesame Sunflower Crunch | Sweet | 15 minutes |
| Vegan Nut-free Garlic Pesto | Savoury | 15 minutes |
| Sunflower Seed Butter | Both! | 30 minutes |
| Pudding bowls | Sweet | 45 minutes |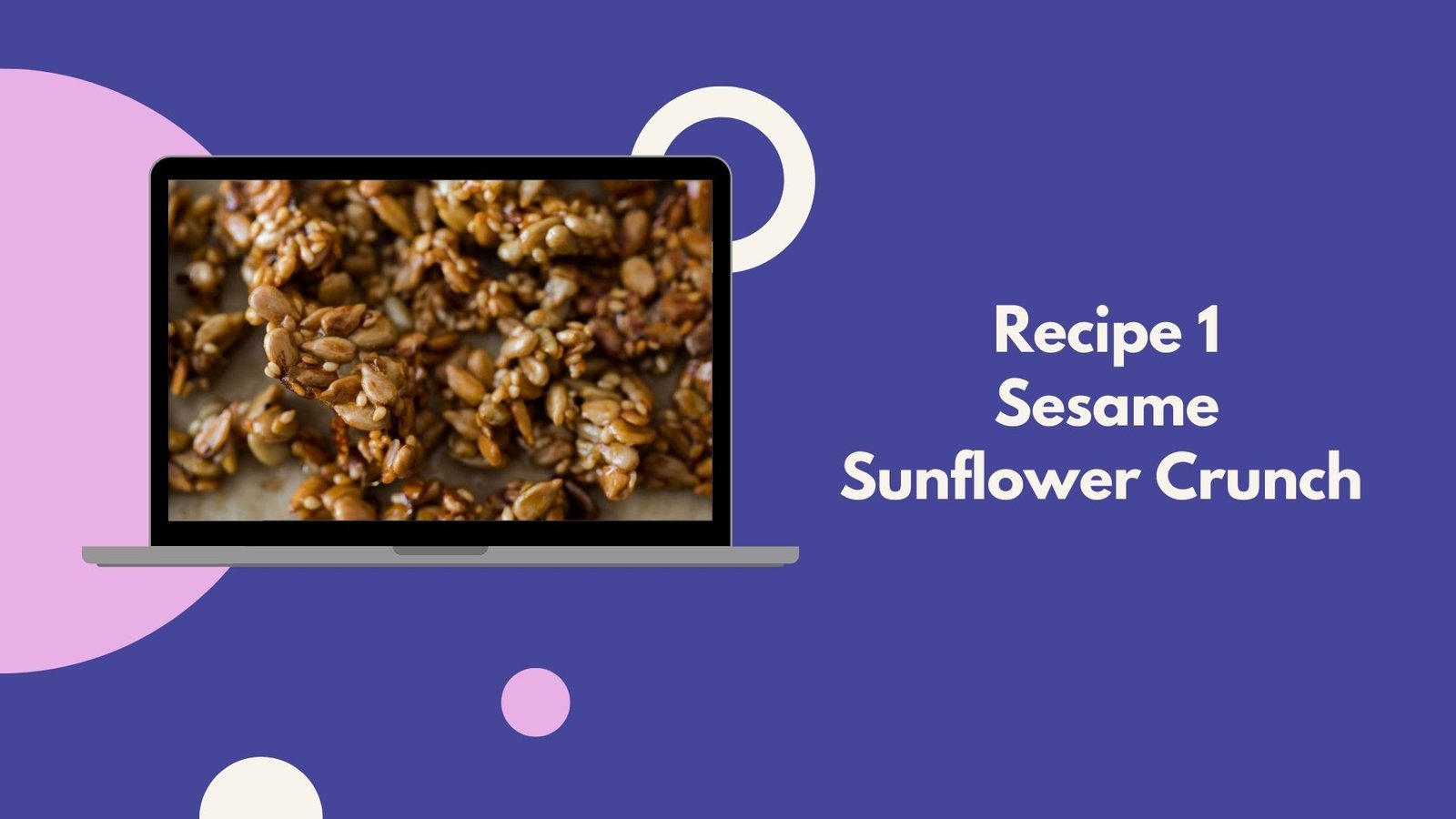 Recipe 1: Sesame Sunflower Crunch
Total time: 15 minutes
Ingredients
Instructions
In a bowl, combine the sunflower seeds, sesame seeds, honey, olive oil, and salt.
Toss until well combined then place on a separate piece of parchment paper.
Place the tray in an oven that is at 400˚F and let the seed mixture crisp for 6 to 8 minutes. Remove the seeds from the oven and let cool. The mixture will still look quite liquid when you pull it from the oven, it's okay. The mixture will crisp more as it cools.
After about 10 to 15 minutes of cooling, break the mixture apart and let sit for another 10 to 20 minutes.
Our thoughts on this recipe
This tasty treat makes for a great mid-day snack. You can even toss this in with salads or yoghurt bowls. It can also be easily modified to suit your preferences. Adding nuts such as pecans or walnuts is a wonderful mix-in for extra nutrition.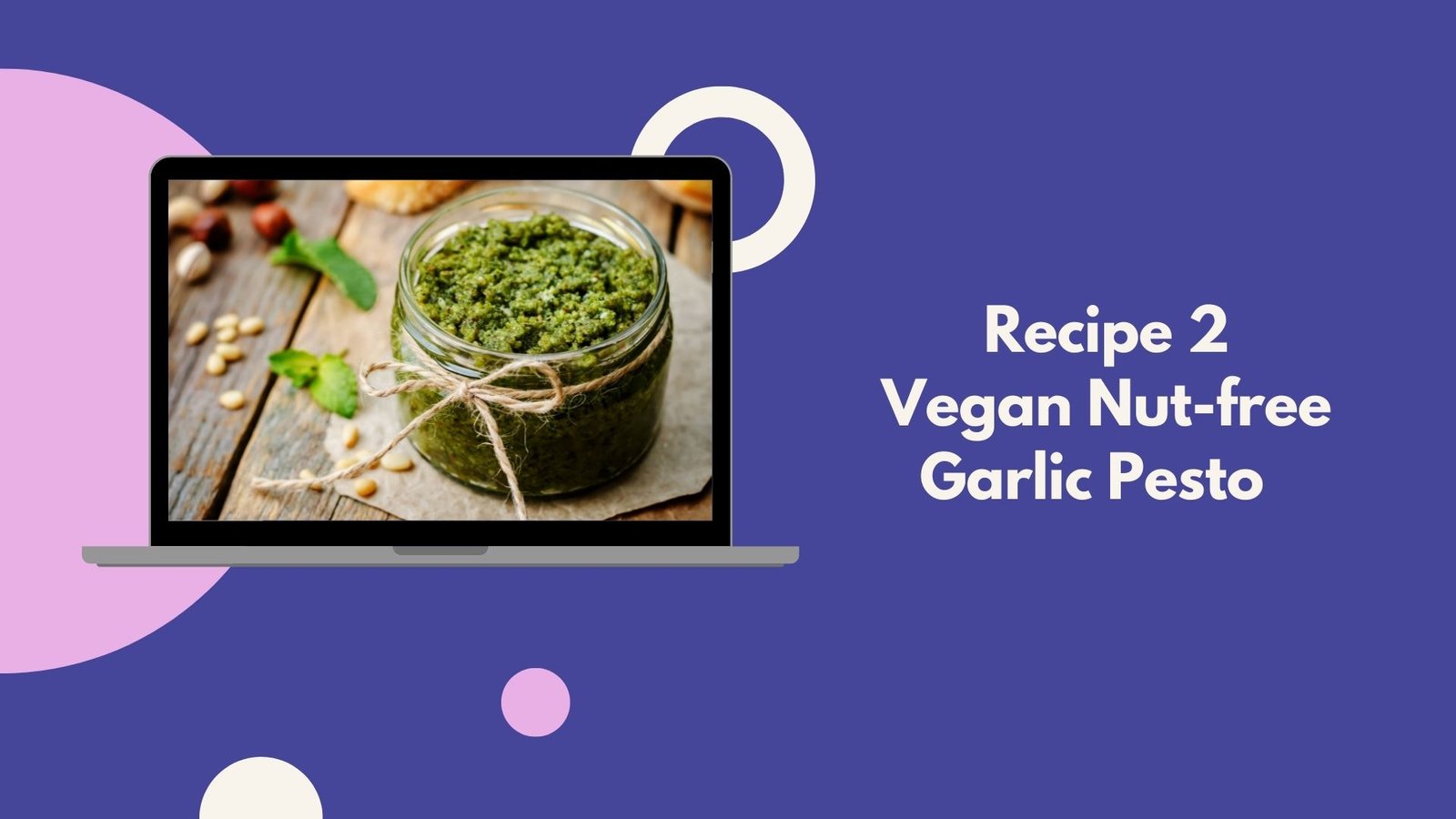 Recipe 2: Vegan Nut-free Garlic Pesto
Total time: 15 minutes 
Ingredients
3.5 ounces wild or regular garlic
3 tablespoons sunflower seeds
3 tablespoons olive oil
1 teaspoon lemon juice
1 teaspoon salt
Instructions
Place all the ingredients in a food processor and chop until it's a nice smooth pesto.
Fill the pesto in an air-tight container and store it in the fridge when you don't use it immediately. Enjoy!
Our thoughts on this recipe
This recipe is so simple and quick to put together that you could consider it pretty fool-proof! Prepare a nutritious meal by boiling some pasta and throwing this on top. Since this is a nut-free recipe, this could be beneficial for those who want to enjoy pesto but are allergic to pine nuts in regular pesto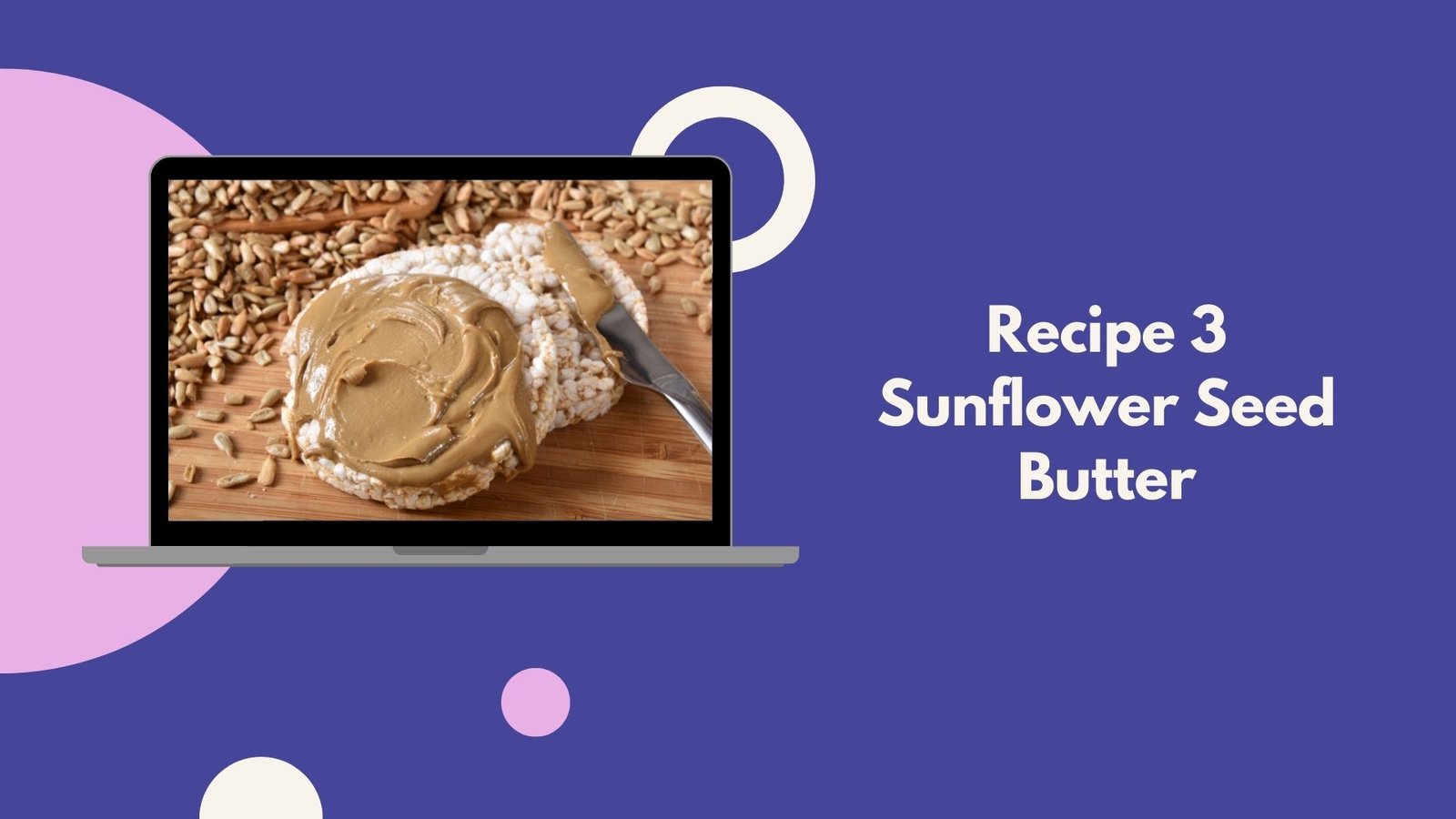 Recipe 3: Sunflower Seed Butter
Total time: 30 minutes
Ingredients
Instructions
Preheat your oven to 350F and spread the sunflower seeds into a thin layer on a large rimmed baking sheet. (I only have small rimmed baking sheets, so I had to use two pans.) Toast them until the seeds start to turn lightly golden and have a nutty aroma, about 20 to 25 minutes. You'll want to watch and stir the seeds every 10 minutes or so while they're toasting to make sure they don't burn.
Once the seeds are toasted, pour them into a food processor fitted with an "S" blade and start processing them. Just like making almond butter, you'll need a bit of patience during this part. First, the sunflower seeds will be ground into a fine meal, and in about 5 to 6 more minutes, they should start to form a sticky ball.
After the ball stage, it took another 5 minutes or so for the butter to reach a creamy consistency. Once the butter is smooth, you can add the coconut sugar and salt, to taste, and keep processing for a couple more minutes to incorporate it evenly.
Transfer the butter to a glass jar with an airtight lid and store it in the fridge for up to a month. (It might last longer than that, but we usually use it all by then!)
Our thoughts on this recipe
A wonderful, straightforward recipe! We'd recommend this if you'd like to add more variety to the types of butter you have at home. You can even add sunflower seeds to your regular, store-bought nut butter for added nutritional benefit. Sunflower butter is great on toast and has both sweet and savoury applications. For example: toast + sunflower butter + avocado + egg whites + salt and pepper OR toast + sunflower butter + chia seeds + strawberries + blueberries.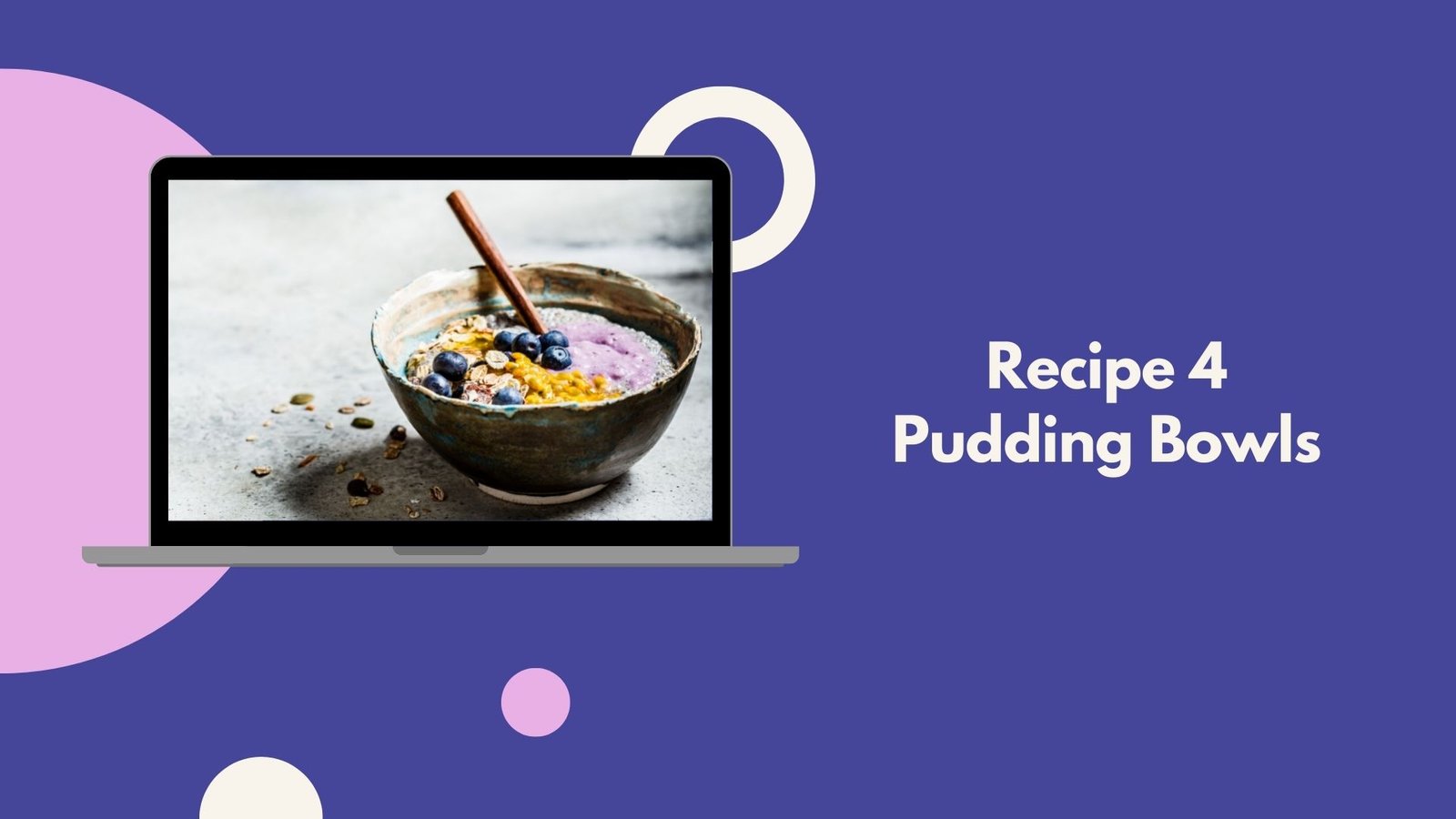 Recipe 4: Pudding Bowls
Total time: 45 minutes
Ingredients
3 cups old-fashioned oats
½ cup skin-on almonds
½ cup unsweetened coconut flakes
¼ cup raw pumpkin seeds
¼ cup raw sunflower seeds
1 Tbsp. ground cinnamon
½ tsp. kosher salt
½ cup honey
¼ cup virgin coconut oil
1 tsp. vanilla extract
½ tsp. flaky sea salt
3 cups brewed rooibos tea, cooled
¾ cup chia seeds
Assembly
4 cups plain Greek yogurt
2 tsp. honey
½ tsp. vanilla extract
4 Tbsp. apricot jam
Chia seeds (for serving; optional)
Instructions
Preheat oven to 300°. Toss oats, hazelnuts, almonds, coconut flakes, pumpkin seeds, sunflower seeds, cinnamon, and kosher salt in a large bowl.
Heat honey, oil, and vanilla in a small saucepan over medium-low, whisking until melted and combined, about 2 minutes. Pour over oat mixture and mix thoroughly to coat. Spread out on a rimmed parchment-lined baking sheet and sprinkle with sea salt.
Bake granola 10 minutes. Remove from oven and stir. Return to oven and bake until golden brown and crisp, 8–10 minutes. Remove from oven and stir again. Let cool on baking sheet.
Combine tea and chia seeds in a 1-qt. jar or airtight container. Cover and shake to combine. Let sit 5 minutes, then shake again. Let sit at least another 15 minutes before serving. (You'll have enough granola and chia pudding for about 16 servings. Keep on hand for making more bowls or other uses (try a scoop of chia pudding in a smoothie!).
Do Ahead: Granola and chia pudding can be made 10 days ahead. Store granola airtight at room temperature and chill chia pudding.
ASSEMBLY: Mix together yogurt, honey, and vanilla in a small bowl, then divide among 4 shallow bowls. Top each with ¼ cup granola, ¼ cup chia pudding, and 1 Tbsp. jam. Sprinkle with more chia seeds if desired.
Our thoughts on this recipe
This recipe is so delicious! It makes for a hearty breakfast, with a large enough serving size for 4-5 people in your family. It may look like quite a few ingredients, but you're really just tossing them together and toasting all of it at one time. Yummy!
So Many Ways To Consume Sunflower Seeds
Indeed, these 4 recipes are just here to open your eyes to the whole host of things you can do with sunflower seeds. Try out these recipes and be amazed!