A Versatile Ingredient!
Peanut butter is a wonderful and versatile ingredient. It can be used in both sweet and savoury recipes and it adds a rich nutty flavour to any food. What's more is you might already have peanuts at home, from which you can easily make peanut butter! In this article, get some inspiration on how you can include peanut butter in various tasty recipes.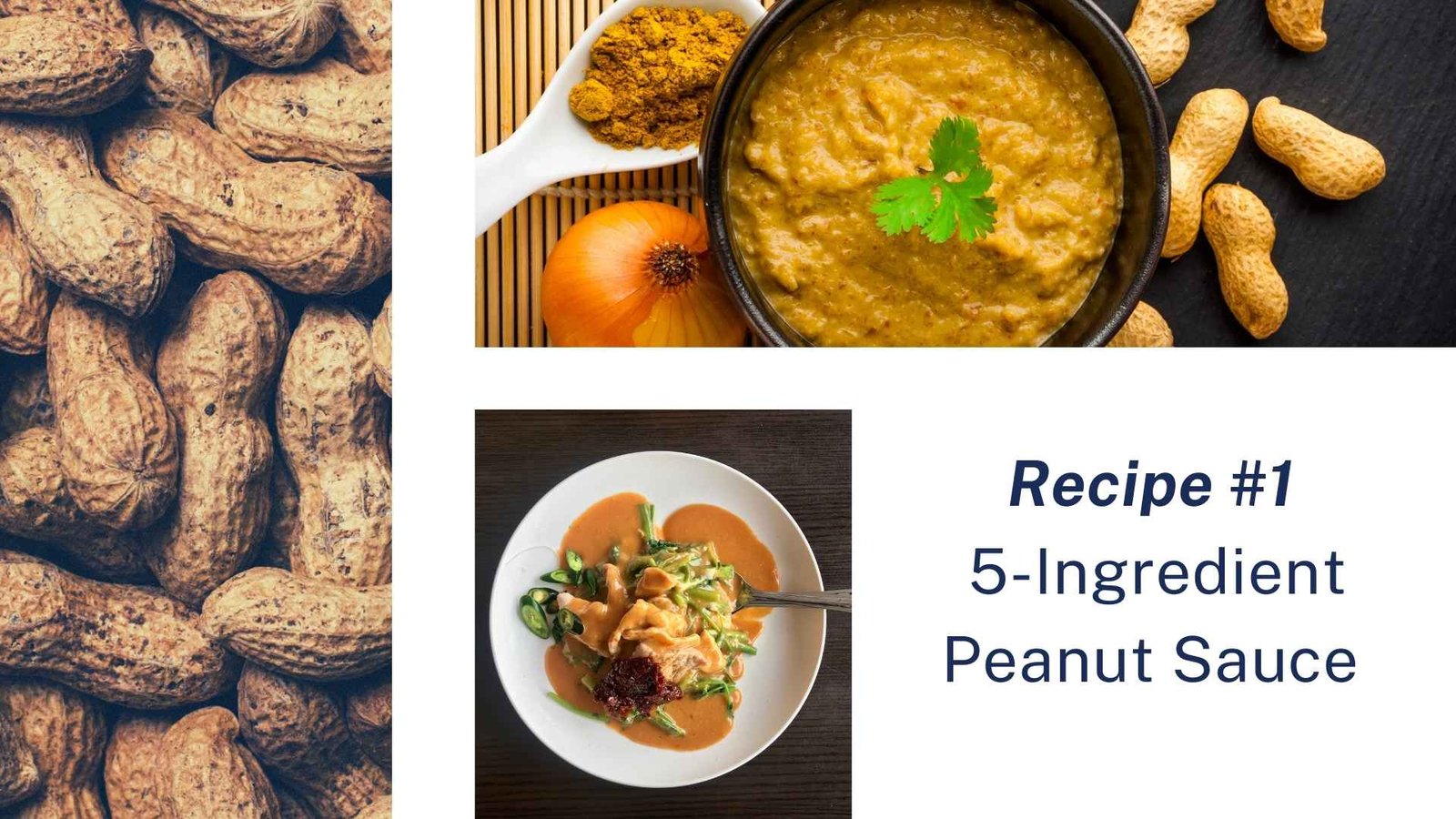 #1 5-Ingredient Peanut Sauce
Ingredients
1/2 cup salted creamy peanut butter* (or almond butter or sunflower butter)
1-2 Tbsp gluten-free tamari (soy sauce is a possible substitute!)
1-2 Tbsp maple syrup (or another sweetener of choice)
1 tsp chilli garlic sauce (or 1 red Thai chilli, minced // or 1/4 tsp red pepper flake // adjust to preferred spice level)
2-3 Tbsp lime juice
~1/4 cup water (to thin)
Instructions
To a medium mixing bowl add (starting with the amount at the lower end of the measurement range where applicable) peanut butter, tamari (or soy sauce)), maple syrup, lime juice, chilli sauce (or chilli or red pepper), and whisk to combine. Add water a little at a time until a thick but pourable sauce is achieved.
Taste and adjust seasonings as needed, adding more maple syrup for sweetness, chilli garlic sauce (or red chilli or red pepper) for heat, lime juice for acidity, or tamari for saltiness. If your sauce has become too thin, add more nut butter. If it's too thick, thin with more water. For a fun flavour twist, add some freshly grated ginger to taste.
Perfect for salads, spring rolls, noodle dishes, and more! Store leftovers covered in the refrigerator for up to 1 week.
Our thoughts on this recipe:
This peanut butter sauce is not only simple to prepare but also takes little to no time to prepare. As a plus, this recipe can be used as a dipping sauce for other foods such as spring rolls, fries and even chicken nuggets.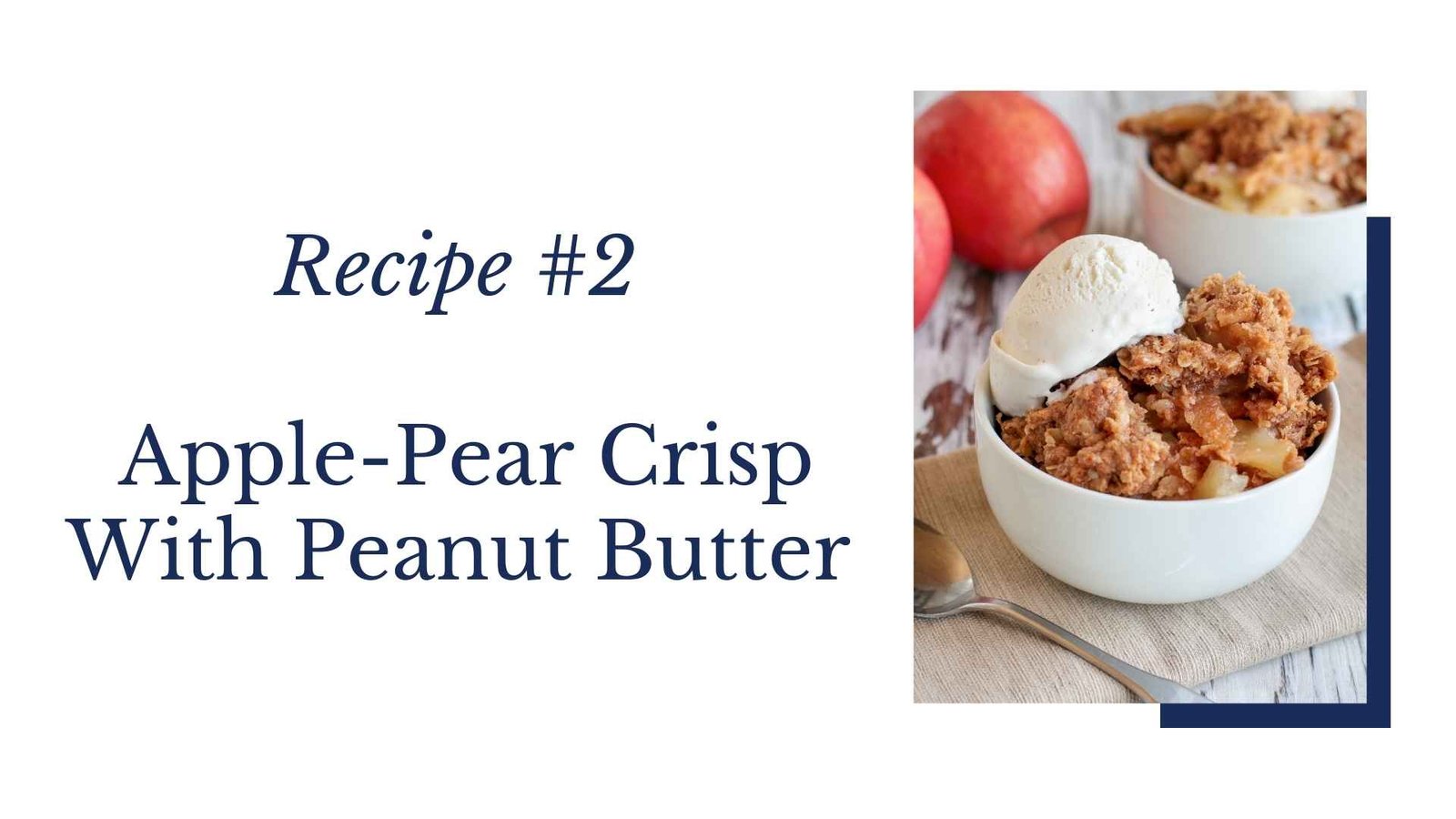 #2 Apple-Pear Crisp With Peanut Butter
Ingredients
1/2 c. old-fashioned oats
3 small Gala or Empire apples
2 medium pears
1 tbsp. water
2 tsp. brown sugar
1/2 tsp. ground cinnamon
1/2 tsp. ground ginger
1/2 c. dried cranberries
chunky, sweetened peanut butter
3 tbsp. whole wheat flour
1/4 c. fat-free whipped cream
Instructions
Preheat oven to 375 degrees F. Spread the oats in a single layer on a jelly-roll pan. Toast them for 5 to 8 minutes or until golden brown, stirring once halfway through.
Meanwhile, in a 4-quart saucepan, combine the apples, pears, water, sugar, cinnamon, and ginger. Cook on medium heat, stirring occasionally, for 10 to 12 minutes or until sugar dissolves and fruit softens. Remove from the heat and stir in the cranberries. Divide the mixture among 6 shallows 12- to 16-ounce baking dishes.
In a medium bowl, combine the oats, peanut butter, and flour. Rub the mixture between your fingers to form small clumps then sprinkle it over the fruit mixture in the baking dishes. Bake 15 to 20 minutes or until browned and bubbling. To serve, top each crisp with 1 tablespoon of whipped cream.
Our thoughts on this recipe:
This recipe is a wonderful way to prepare a nice, warm dish for a cold day. On top of that, the apples and oats in this recipe make for an extremely nostalgic dish! The peanut butter in this recipe also adds a wonderful nutty touch.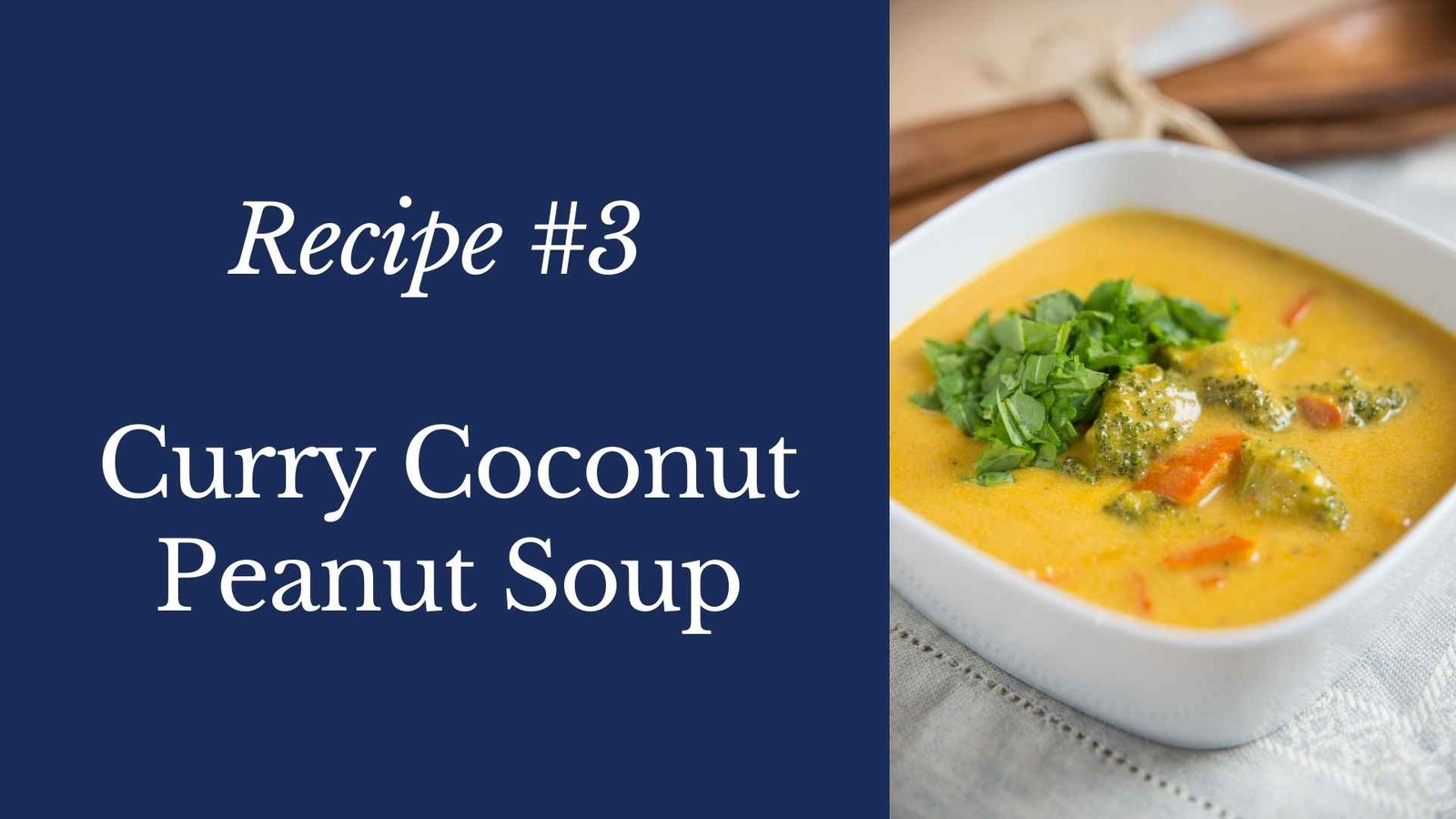 #3 Curry Coconut Peanut Soup
Ingredients
3/4 c. smooth peanut butter
2 c. low-sodium chicken broth
2 tbsp. curry paste
1 can unsweetened light coconut milk
1 can fire-roasted diced tomatoes
2 c. shredded rotisserie chicken
Instructions
In a large saucepan, whisk broth and curry paste. Heat over medium heat to boiling.
Whisk in coconut milk and peanut butter, and simmer for 2 to 3 minutes.
Stir in tomatoes (with liquid) and chicken, and cook until heated through. Season with kosher salt to taste. Sprinkle with chopped roasted peanuts and serve with lime wedges, if desired.
Our thoughts on this recipe:
This is such a scrumptious recipe! It may surprise you that the flavours of peanut butter and coconut go well together, but this is a common pairing in Asian cultures. When you're craving something warm and tasty, we hope you'll try this recipe out.
Add These To Your Recipe Book Today!
These recipes are simple and do not take all that much time. Looking for a simple way to make peanut butter at home for these recipes? Check out our nut butter recipe here.