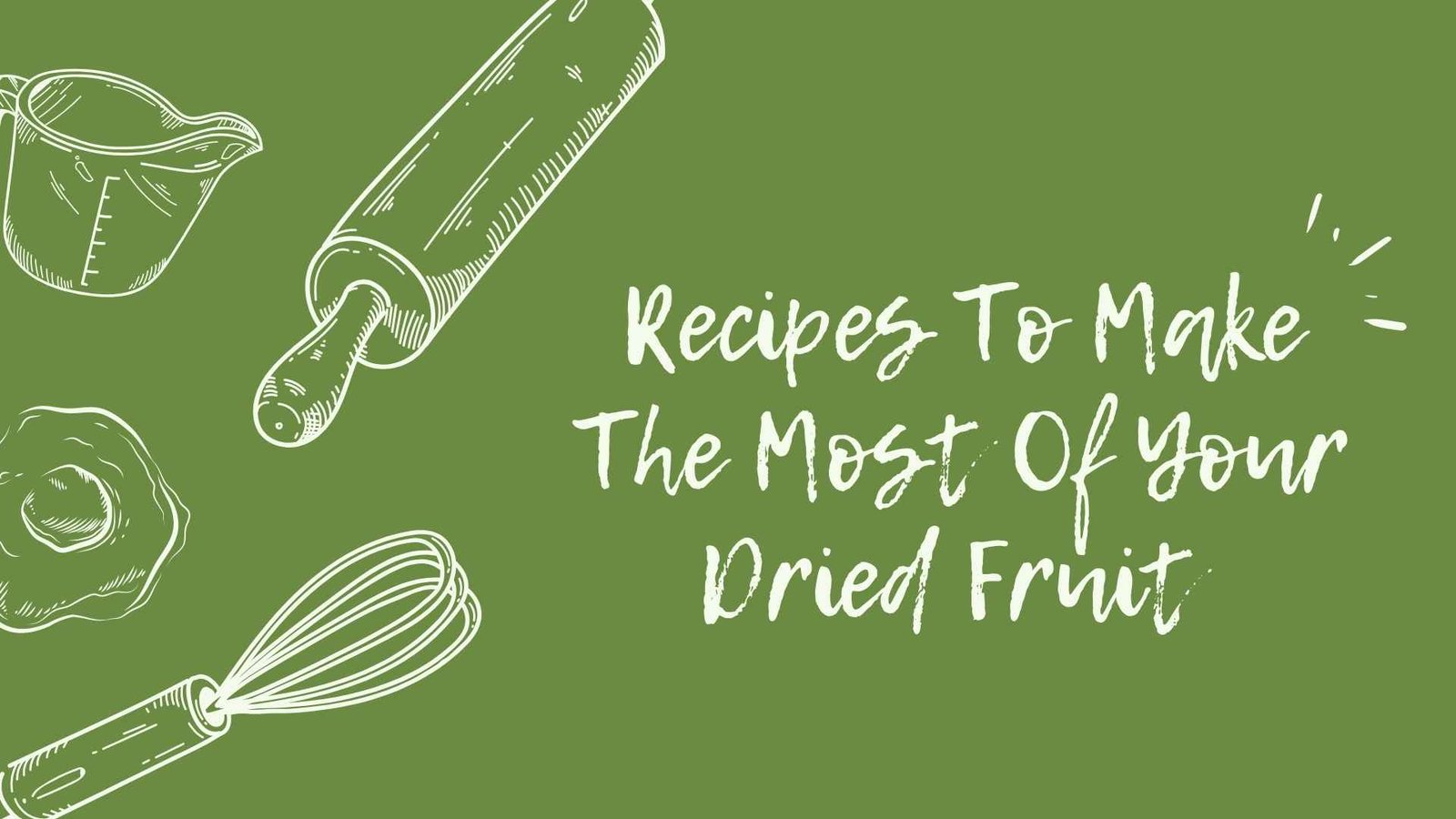 Introduction
Dried fruits are a godsend. By removing the water content in fruits, you get to enjoy the amazing flavour and nutritious benefits of fruits all year round! However, there is much more that you can do with dried fruit, other than eating it on its own. This article will introduce you to a variety of recipes that will allow you to utilize dried fruit in a variety of ways.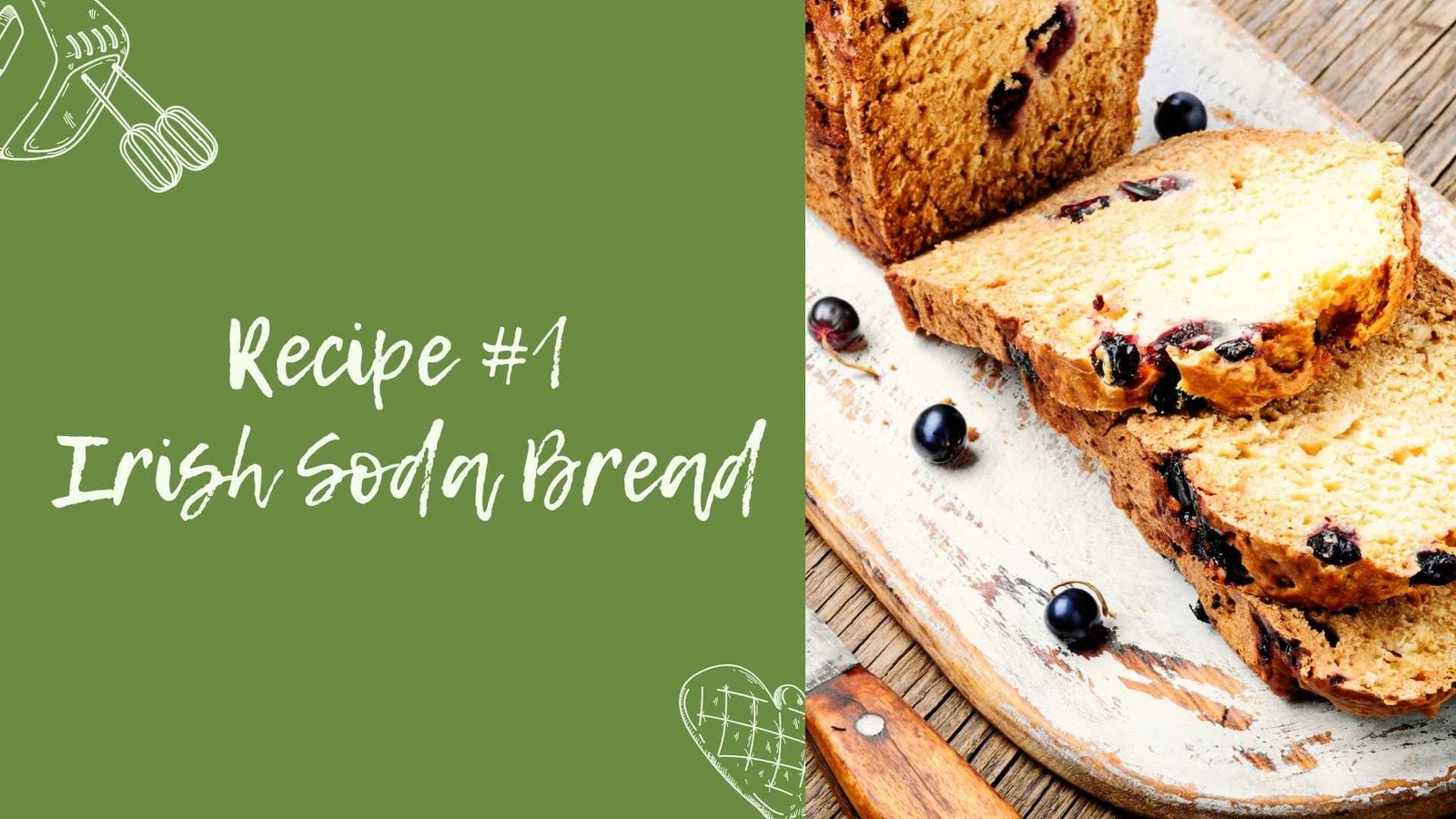 Recipe #1 Irish Soda Bread
Ingredients
3 cups all-purpose flour
2/3 cup sugar
3 teaspoons baking powder
1 teaspoon salt
1 teaspoon baking soda
1 cup raisins
2 large eggs, room temperature, beaten
1-1/2 cups buttermilk
1 tablespoon canola oil
Instructions
Preheat oven to 350°. In a large bowl, combine the first five ingredients. Stir in raisins. Set aside 1 tablespoon beaten egg.
In a bowl, combine buttermilk, oil and remaining eggs; stir into flour mixture just until moistened (dough will be sticky). Transfer to a greased 9-in. round baking pan; brush the top with reserved egg.
Bake 45-50 minutes or until a toothpick inserted in the centre comes out clean. Cool 10 minutes before removing from pan to a wire rack to cool. Cut into wedges.
Our thoughts on this recipe
Soda bread is easy and quick to whip together. What's best is that very few dishes need to be done after preparing the bread. Who doesn't love quick and painless cleanup? Furthermore, most of these ingredients are easily accessible and might already be in your pantry. Give it a go today!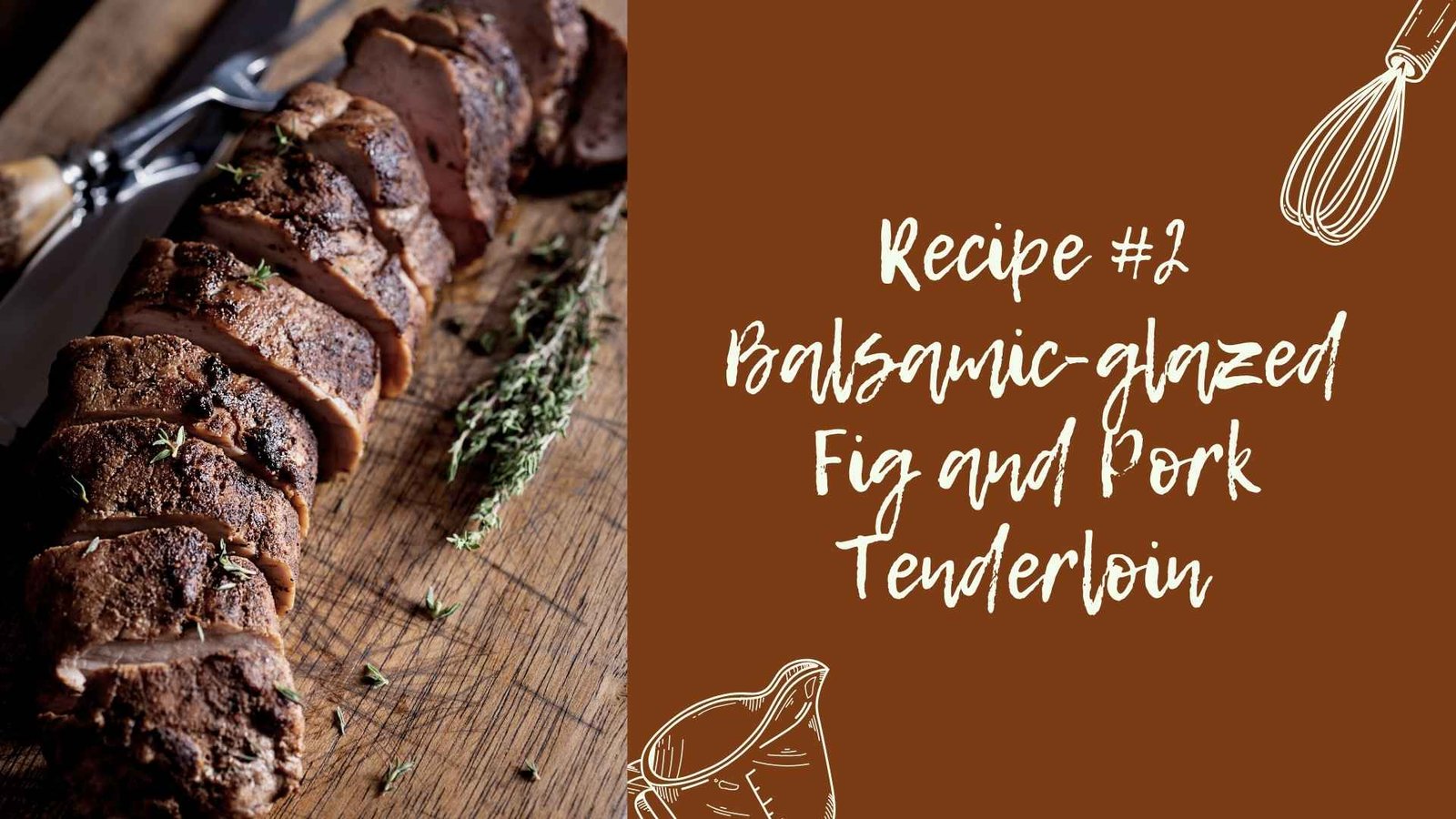 Recipe #2 Balsamic-glazed Fig and Pork Tenderloin
Ingredients
2 pork tenderloins (about 3/4 pound each), trimmed and silver skin removed
1 tablespoon smoked paprika
1 teaspoon salt
1 teaspoon pepper
1 teaspoon onion powder
1/2 teaspoon garlic powder
1/2 teaspoon white pepper
1/4 teaspoon cayenne pepper
1/4 cup balsamic vinegar
3 tablespoons honey
1 tablespoon Dijon mustard
2 teaspoons olive oil
12 dried figs, halved
12 cherry tomatoes
1/2 cup crumbled blue cheese
4 fresh basil leaves, thinly sliced
Instructions
Cut pork into 1-in. cubes. Combine the next seven ingredients; rub over pork. Refrigerate, covered, until ready to grill. Meanwhile, make a glaze by whisking vinegar, honey, mustard and oil. Set aside.
On water-soaked wooden skewers, thread pork cubes and fig halves. Grill, covered, on a greased rack over medium-high direct heat, turning occasionally, until a thermometer reads 145°, 8-10 minutes. During the last half of grilling, brush cooked surfaces frequently with glaze.
Let skewers stand for 5 minutes; add a tomato to each. Transfer to a serving platter and sprinkle lightly with blue cheese and basil.
Our thoughts on this recipe
Who says dried fruit can't be used in savoury recipes? Dried fruit may be sweet, but that same sweet flavour is exactly what you want in a savoury recipe. If you don't have any dried fruit laying around, you can easily substitute the figs for cranberries or raisins.
Recipe #3 White Chocolate Cranberry Blondies
Ingredients
3/4 cup butter, cubed
1-1/2 cups packed light brown sugar
2 large eggs, room temperature
3/4 teaspoon vanilla extract
2-1/4 cups all-purpose flour
1-1/2 teaspoons baking powder
1/4 teaspoon salt
1/8 teaspoon ground cinnamon
1/2 cup dried cranberries
6 ounces white baking chocolate, coarsely chopped
Frosting:
1 package (8 ounces) cream cheese, softened
1 cup confectioners' sugar
1 tablespoon grated orange zest, optional
6 ounces white baking chocolate, melted
1/2 cup dried cranberries, chopped
Instructions
Preheat oven to 350°. In a large microwave-safe bowl, melt the butter; stir in the brown sugar. Cool slightly.
Add eggs, 1 egg at a time, beating well after each addition. Beat in vanilla. In another bowl, whisk together flour, baking powder, salt and cinnamon; stir into butter mixture. Stir in cranberries and chopped chocolate (batter will be thick). Spread into a greased 13×9-in. pan.
Bake until golden brown and a toothpick inserted in the centre comes out clean (do not overbake), 18-21 minutes. Cool completely on a wire rack.
For frosting, beat cream cheese, confectioners' sugar and, if desired, orange zest until smooth. Gradually beat in half of the melted white chocolate; spread over blondies. Sprinkle with cranberries; drizzle with remaining melted chocolate.
Cut into triangles. Store in an airtight container in the refrigerator.
Our thoughts on this recipe
Blondies are a great cousin to your typical brownie. If you're not a fan of the bitter taste of chocolate, this will be your cup of tea. As people who have a real sweet tooth, blondies really hit the spot. Try these out today!
Try These Out Today!
If you're running dry on inspiration, try out these recipes to use the dried fruits you have at home. Be it sweet or savoury, we hope these recipes will inject some fun and inspiration into your meals. Give them a spin today!