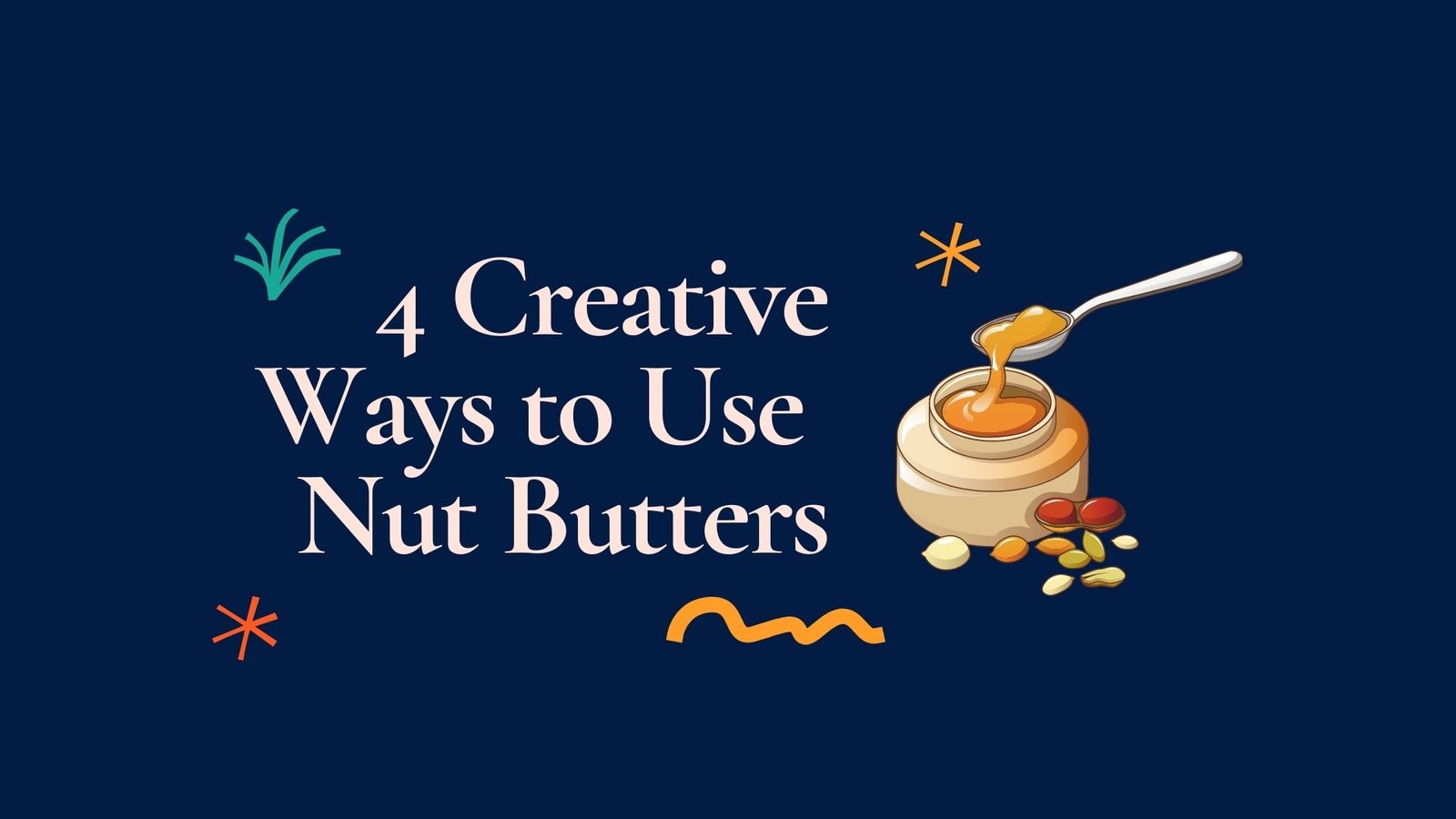 Introducing… Nut Butters!
Nut butter is yet another way to reap the nutritious benefits of nuts. Not only are all the benefits of the nuts retained, but nut butter provides a smooth creamy texture that can be added to various foods and customized to suit your preferences. If you're bored of the standard nut butter on toast combination, read on to find out more!
A Simple Guide to Homemade Nut Butter
Making homemade nut butter may sound intimidating at first, but fret not! We've already come up with a simple guide on how to make nut butter at home. It only requires a food processor or blender, along with your favourite nuts. Besides making your regular nut buttes, we've also included some simple ways to spice up your nut butter by adding some mix-ins. Personally, I like to enjoy my nut butter plain, with the addition of nutritious chia seeds. Examples include, honey salted cashew butter, chocolate hazelnut butter, and cinnamon pecan butter. Find out more here!
Ways to Use Nut Butter
This is what you've been waiting for! Here are some interesting ways for you to use nut butter that you may not have thought of before. These recipes have various preparation times to suit your various needs!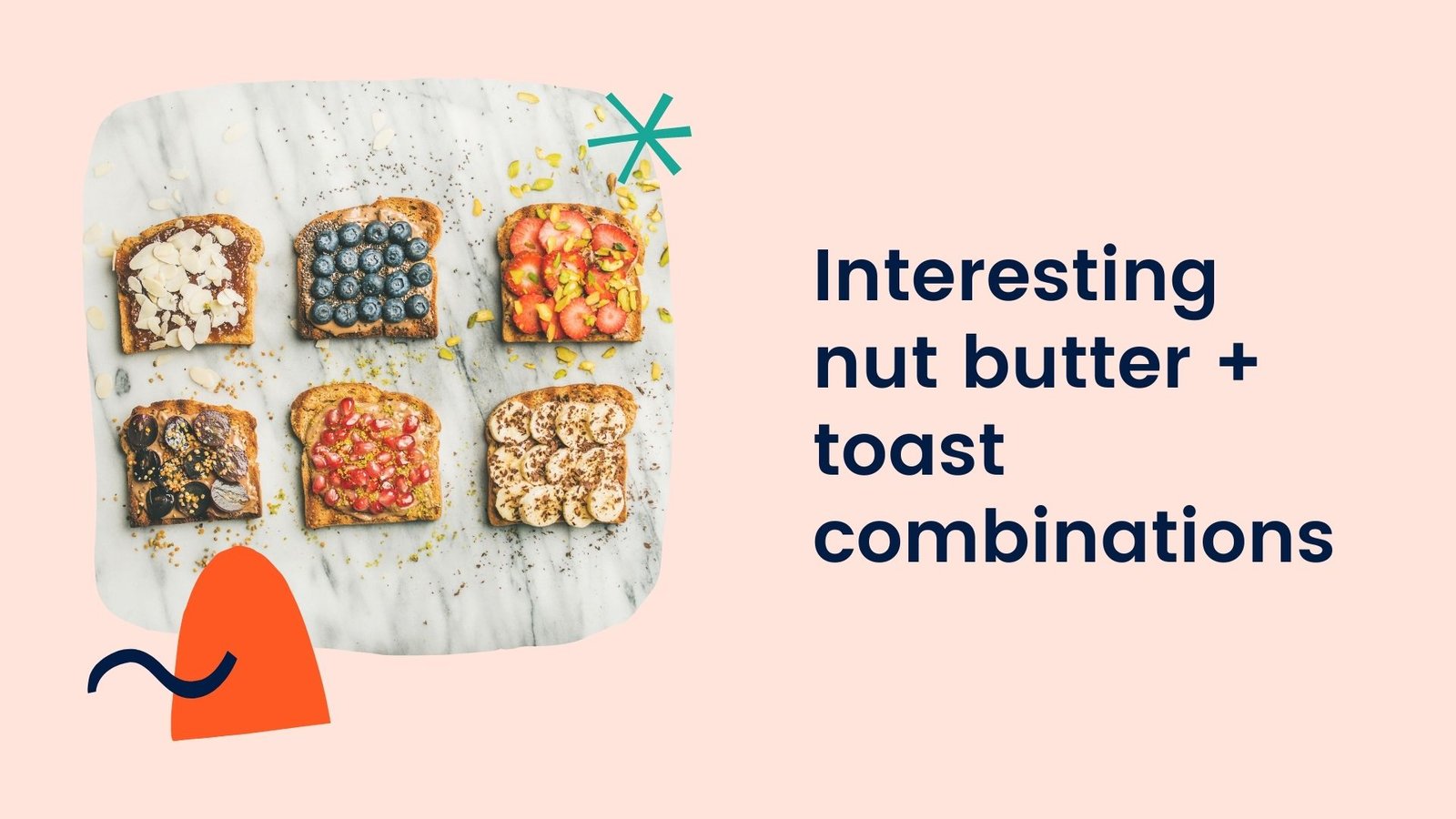 #1 Go Crazy With the Toast Toppings!
Preparation time: Close to none
Spice up your regular nut butter and toast combination by creating some interesting combinations. Switch up the bread for sourdough from your local grocery for an even more rustic look and taste.
These are some of my favourite:
Hazelnut Chocolate nut butter + blueberries + chia seeds
Cashew nut butter + banana + cinnamon
Sunflower seed butter + avocado + garlic powder + black pepper
Almond nut butter + almond slices + apple slices+ cinnamon
#2 Almond Nut Butter Cookies
Preparation time: 20 minutes
Want something sweet and nutritious to snack on? These cookies are sure to satisfy your cravings.
INGREDIENTS
1/2 cup butter
½ cup almond butter
½ cup sugar
½ cup brown sugar
1 egg
1 ¼ cups all-purpose flour
½ tsp baking powder
¼ tsp salt
¾ tsp baking soda
INSTRUCTIONS
Preheat oven to 375 degrees F.
In a large bowl, add the butter, almond butter and both types of sugar.
Cream together until well blended. Beat in the eggs.
In a medium bowl, sift together flour, baking powder, baking soda, and salt. Add the flour mixture to the butter mixture.
Combine thoroughly, then chill the batter in the fridge for an hour.
Roll into 1-inch balls and place on baking sheets.
Flatten each ball with a spoon and press an almond into each cookie.
Bake for about 10 minutes or until cookies begin to brown.
Cool completely on a wire rack.
Enjoy your freshly baked cookies!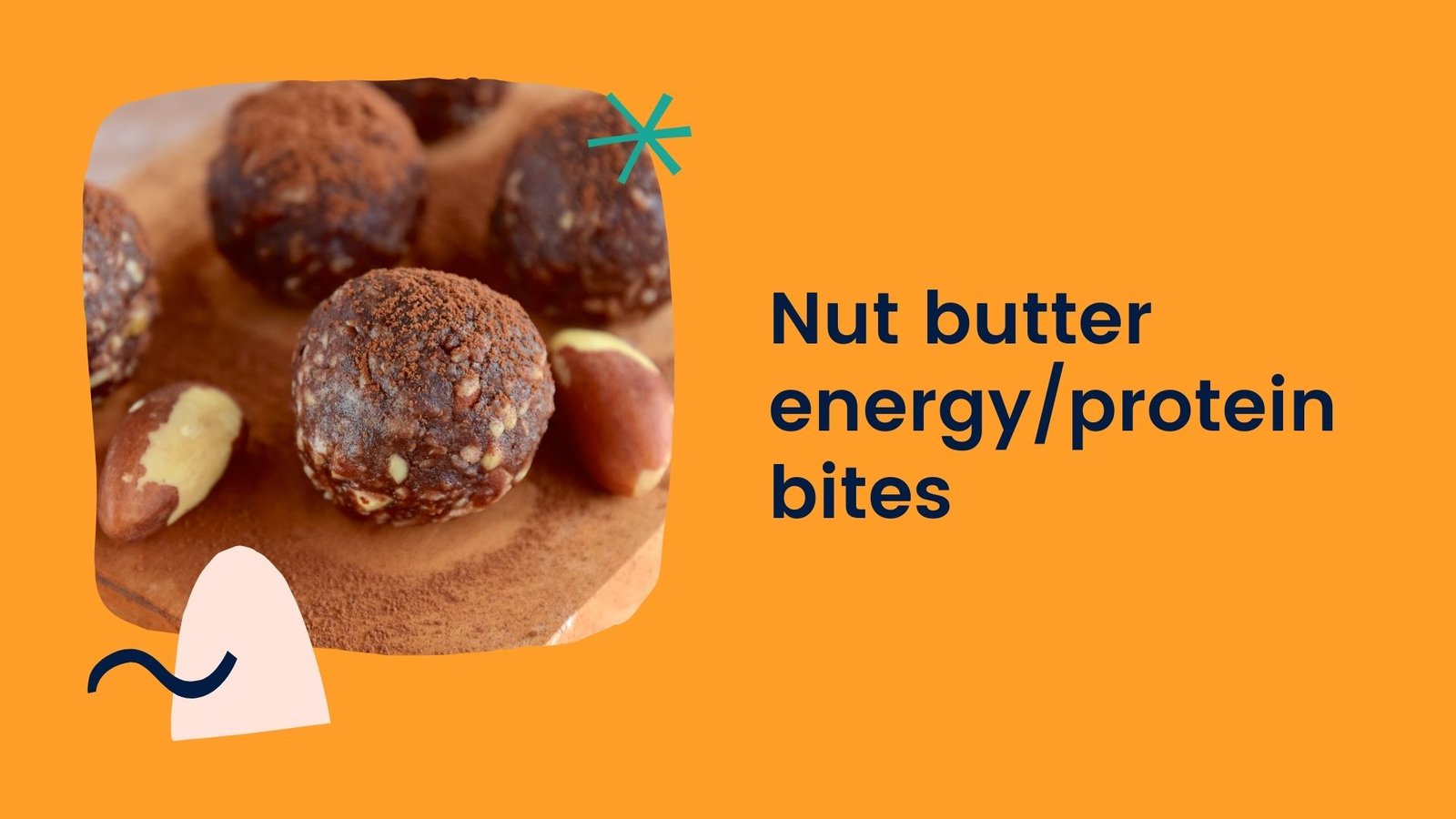 #3 Nut Butter Energy/Protein Bites
Preparation time: 30 minutes
Nuts are high in protein, a great companion for athletes. Make use of the high protein content in nuts by preparing these nut butter bites! These are no-bake and make for a great mid-day snack as well.
INGREDIENTS
1 ½ cup oats
1/3 cup chia seeds
1 Tablespoon + ½ teaspoon unsweetened cocoa powder, divided
1 teaspoon vanilla extract
INSTRUCTIONS
In a medium bowl, mix oats, almond butter, chia seeds, 1 Tablespoon cocoa powder, pistachios, and vanilla extract with a spoon until well combined.
Roll into balls with hands, then place on parchment paper in an air-tight container.
Dust with remaining cocoa powder. Refrigerate or freeze for a few hours or overnight.
#4 Vegan Peanut Butter Soba Noodle Stir-fry
Preparation time: 45 minutes
Who says nut butter only has sweet applications? Nut butter can just as easily be used in savoury applications, such as this soba noodle. Nut butter can also be used as a substitute for any Asian recipe that requires nuts.
INGREDIENTS
½ cup red onion, sliced
2 cups bell pepper, sliced
1 cup carrot, julienned
¾ C edamame, shelled (about 2 cups before removing shell)
2 cloves garlic, minced
1-2 tbsp ginger, minced or finely grated
1 tbsp sesame oil
½ pack buckwheat soba noodles (180 g)
Cooking oil (to taste)
SAUCE
⅓ C natural peanut butter,
1 tbsp rice wine vinegar
1 tsp lime juice (juice of about ½ a lime)
3 tbsp soy sauce
1 ½ tbsp agave (or maple syrup)
3 tbsp water
INSTRUCTIONS
Prepare the veggies by slicing the onion, pepper and carrots; finely mince the garlic and ginger; steam the edamame (or microwave according to package directions).
Prepare the buckwheat noodles by bringing a pot of water to a boil. Set up a large bowl filled with cold water and ice. Cook the noodles for ½ to ¾ of the allotted cooking time on the package (ex. if package states cook time of 4 minutes, boil for 2-3 minutes). Drain the hot water from the noodles then place it into the cold ice water. You can also time the cooking of the noodles so they can go directly into the stir fry hot (after veggies are cooked and coated with sauce, toss in the partially cooked, drained, hot noodles in last).
Shake together all of the sauce ingredients in a jar.
Heat a large wok or frying pan to medium-high heat. Sauté the onion for 2-3 minutes, with a splash of oil to prevent sticking.
Add the garlic and ginger and sauté for another minute.
Toss in the bell pepper and carrot and cook for 3-4 more minutes.
Turn down the heat to medium and stir in the sesame oil.
Add in the peanut sauce and edamame. Mix together. Right before serving, toss in the partially cooked and drained soba noodles (if they're sitting in cold water, drain this away). Take the pan off the heat and toss the noodles with the hot vegetable and sauce (there's enough heat to finish cooking the noodles).
Serve topped with sesame seeds, green onion, chopped cilantro and/ or a squeeze of fresh lime juice!
Conclusion
We hope you love these recipes as much as we do! We hope you have a go at baking your own nut butter. Need some nuts to make your nut butter? Check out the assortment that we have down below.