Muesli – Your Perfect Breakfast Companion
If you're like us, looking for something healthy, nutritious and wonderful to start your day with, muesli may be the way to go for you. It's sweet, yet packed with the wonderful vitamins and minerals that are oh-so-good for you. If you're keen to learn more about the wonderful things that can be done with muesli, you're in the right place.
Muesli is a combination of oats, grains, dried fruit and nuts, a concoction of tasty yet beneficial treats. In the previous article, we've already covered the differences between muesli, granola and oats so click the links down below to find out more!
Our Top Muesli Recipes
Let us introduce you to some of our favourite muesli recipes!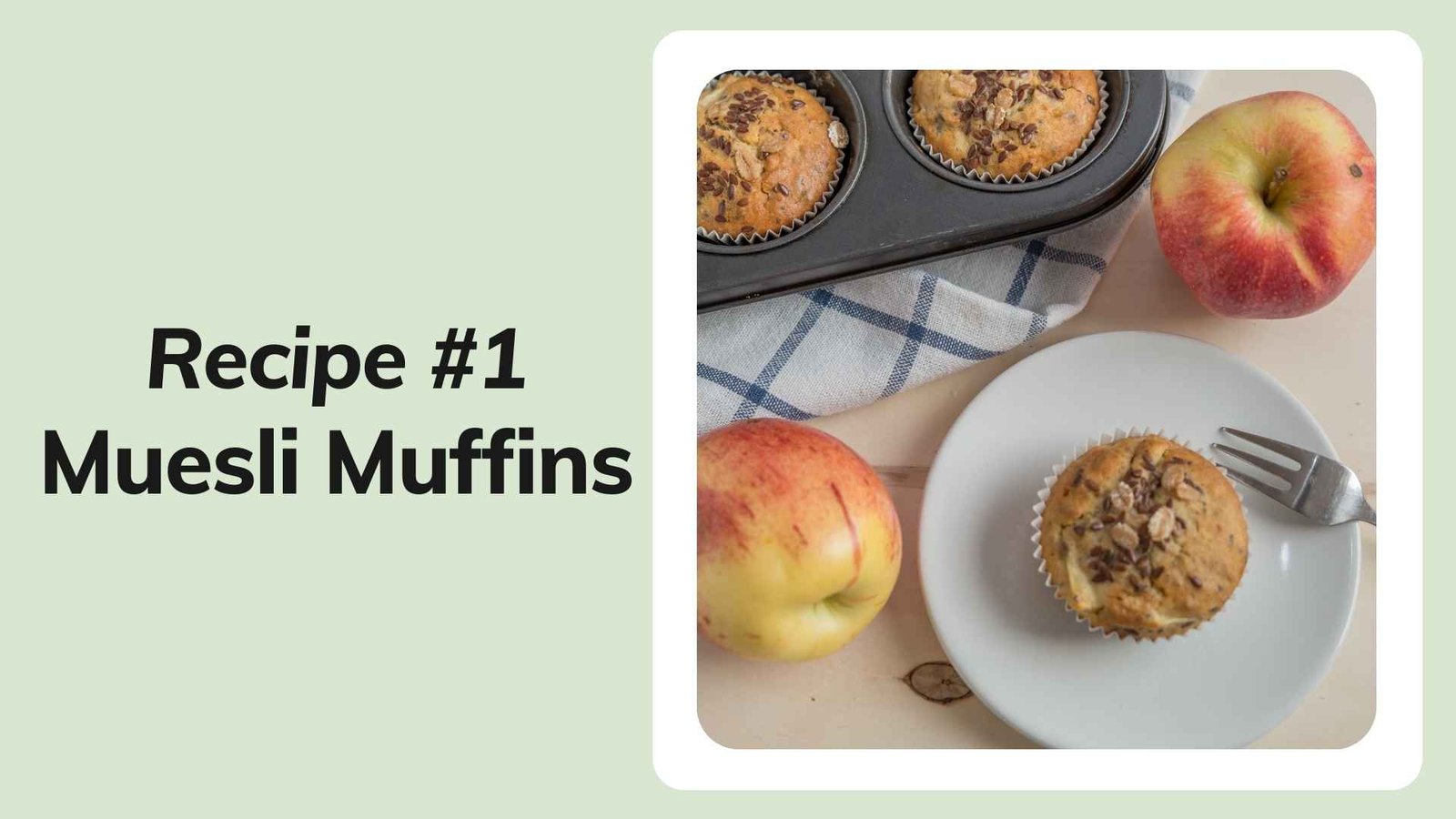 Recipe #1 Muesli Muffins
Ingredients
1 1/2 cups milk
1 1/4 cups self-raising flour
1 apple, grated, skin on
3/4 cup brown sugar
1 tsp ground cinnamon
1 egg
Instructions
Preheat oven to 190C.
Combine muesli and milk, and stand for 10 minutes.
Add remaining ingredients and stir until just combined.
Divide mixture into a greased twelve-hole muffin pan and bake for 20-25 minutes.
Our thoughts on this recipe
It is a straightforward recipe that is pretty much a no-brainer. You probably already have most of these ingredients at home. What's more is that the sweetness of the muffin comes from the apples and muesli as well, adding some natural sweetness that can't be found elsewhere. For added nutrition and flavour, warm up the muffins in the oven and top with nut butter for a tasty treat on the go. Find out how to make your nut butter down below!
Recipe #2 Coconut Chia Pudding With Muesli
Ingredients
1 cup (250ml) coconut milk
1 cup (250ml) unsweetened almond milk
1/4 cup (40g) roughly chopped Medjool dates
1 cinnamon quill
125g strawberries, roughly chopped
Muesli topping
20g desiccated coconut
2 tsp ground allspice
1/4 cup (70g) tahini
1/4 cup (90g) honey
Instructions
To make the chia pudding, combine the coconut milk, almond milk, date and cinnamon quill in a saucepan.
Place over medium-low heat, cover and bring to a boil. Remove from the heat and set aside to cool and infuse. Remove the cinnamon quill (rinse, dry and keep for future use).
Pour into a bowl and stir through the chia seeds. Cover and refrigerate overnight. For the muesli, preheat the oven to 140°C and line a large baking tray with baking paper.
Combine the muesli, coconut and allspice in a large bowl. Stir the tahini and honey together in a small bowl, then add to the muesli mixture. Stir through until evenly combined. Spread evenly onto the tray and cook, stirring occasionally (be gentle as you want it to clump into crunchy clusters), for 1 hour or until golden.
Cool completely and store in an airtight container for up to two weeks.
The next day, layer the chia pudding into bowls or jars with some muesli and strawberries.
Our thoughts on this recipe
This recipe adds a fun twist to the muesli you already have at home. Of course, who doesn't love an extra serving of excitement during breakfast? The recipe is also easily customisable. Swop out almond milk with any nut milk of your choice. Learn how to make your nut milk down below! You can even top your pudding with dried fruit and more nut if you'd like.
Recipe #3 Muesli Cookies
Ingredients
1/2 cup (75g) plain flour
100g butter, melted, cooled
1/3 cup honey
1 egg, lightly beaten
Instructions
Preheat oven to 170°C. Line two baking trays with baking paper. Combine muesli and flour in a bowl. Whisk butter, honey and egg together.
Add butter mixture to oats and mix well. Set aside for 15 minutes. Take a spoonful of the mixture, roll into balls and place on trays, 3cm apart. Flatten.
Bake for 10 mins. Swap trays halfway through. Cool for 10 mins transfer to a wire rack. Repeat with the remaining mixture.
Our thoughts on this recipe
Last but not least, we have this ultra-simple recipe that takes almost no time to prepare at all. This recipe is great for those new to baking. You can even rope your kids in to help you with the preparation of the cookies. They're sure to enjoy handling the cookie dough and rolling it into balls!
Try These Out Today!
These recipes are simple and are sure to make your day. Give them a try with the muesli you have at home, or grab some of the high-quality stuff we have down below!