Chocolates Are Amazing!
Chocolate really is a magical ingredient. The sweet, yet bitter and rich notes of chocolate never fail to hit the spot. In previous articles, we've already covered the health benefits of chocolate, as well as how to choose high-quality chocolates. Today, we'll be taking you through some of the many ways you can incorporate chocolate in some scrumptious recipes.
Chocolate Recipes!
Today's adventure will take you through a number of different recipes, all with varying preparation times and ingredients. Choose the recipe that you are most excited to try!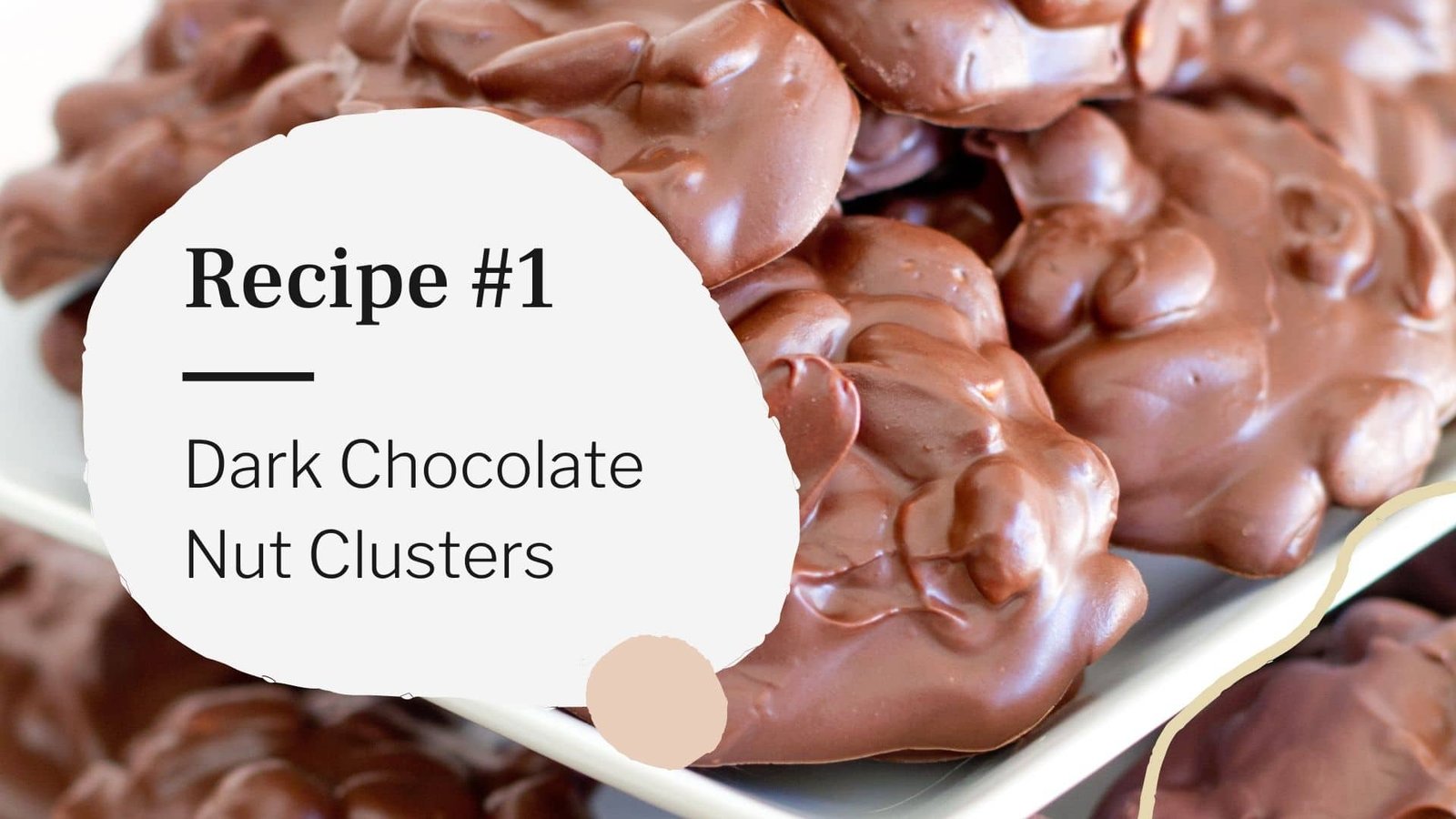 Recipe #1 Dark Chocolate Nut Clusters
Preparation time: 10 minutes
Ingredients
1 cup plus 3 tablespoons melted dark chocolate
1 1/2 cups whole almonds
Instructions
Line a baking sheet with a nonstick baking mat.
Place a teaspoon of melted chocolate on the baking mat; top with a small handful of almonds.
Drizzle almonds with 1 tablespoon melted chocolate. Repeat process with remaining almonds and chocolate. Transfer to refrigerator and chill until firm.
What we like about this recipe:
This recipe can almost be done with your eyes closed! If you're looking for a healthy and nutritious snack that can be whipped up almost instantly, this is your answer. What's more is that you can replace the almonds with any type of nut you fancy, such as macadamias, hazelnuts, or pecans.
Recipe #2 Fudge Nut Brownies
Preparation time: 15 minutes
Ingredients
1-1/3 cups all-purpose flour
2 cups sugar
3/4 cup baking cocoa
1 teaspoon baking powder
1/2 teaspoon salt
1/2 cup chopped nuts
2/3 cup vegetable oil
4 large eggs, room temperature, lightly beaten
2 teaspoons vanilla extract
1 cup chopped nuts, optional
Instructions
Preheat oven to 350°. In a bowl, combine the first 6 ingredients.
In another bowl, combine oil, eggs, and vanilla. Add the wet ingredients to the dry ingredients. Mix until all the ingredients are just combined. Do not overmix or you might end up with tough cookies.
Spread in a 13×9-in. baking pan. Sprinkle with nuts if desired. Bake 20-25 minutes or until a toothpick inserted in the center comes out clean. Cool in pan on a wire rack.
What we like about this recipe:
These brownies are sure to be an instant hit. Given how easy it is to prepare these brownies, they are great if you're looking to serve dessert to a large crowd. You can also easily change up the nuts that you add in to make it more exciting, We'd recommend either hazelnuts or macadamias, but the world is your oyster!
Recipe #3 Double Chocolate Walnut Cookies
Preparation time: 20 minutes
Ingredients
1 cup all-purpose flour
1/4 cup unsweetened cocoa powder
1/2 teaspoon baking soda
1/4 teaspoon kosher salt
8 tablespoons (1 stick) unsalted butter, at room temperature
1/2 cup granulated sugar
1/2 cup packed brown sugar
1 teaspoon vanilla extract
1 large egg, at room temperature
3/4 cup walnuts, chopped
1/2 cup chocolate chips
Instructions
Heat the oven to 350 degrees F. Line two baking sheets with parchment paper or use a silicone baking mat.
Sift the flour, cocoa powder, baking soda, and salt together. Set aside.
Add the butter, both sugars, and vanilla to a large bowl. Cream the butter and sugars together until light and fluffy; 3 to 5 minutes. (Or, use a stand mixer fitted with the paddle attachment).
Scrape the side and bottom of the bowl then add the egg. Mix on medium-low speed for 30 seconds. The egg will not be completely incorporated.
Turn the speed to the lowest setting. Add the dry ingredients in thirds, beating until just combined; 1 to 2 minutes.
With the mixer on low, add the walnuts and chocolate chips and mix until just incorporated.
Drop 1 1/2 tablespoon mounds, or use a medium cookie scoop, onto baking sheets. Leave 2 inches between the cookies to allow for spreading. Lightly press cookie dough mounds down towards the baking sheet.
Bake the cookies, one sheet at a time, for 8 to 10 minutes. The edges should be dry and the tops slightly cracked. Let the cookies cool on the baking sheet for 2 minutes then transfer to a wire rack to cool completely.
Store the cookies in an airtight container for up to 3 days at room temperature or up to a week in the refrigerator.
What we like about this recipe:
Yet another simple yet scrumptious treat! The best part about the cookie dough is that it can be made ahead. Simply freeze the cookie dough after you have scooped it into tablespoon mounds. Bake it without thawing when you're ready to have some cookies! Just make sure you add 3-5 more minutes to the bake time for the best texture.
Try These Recipes Out!
We hope these recipes have given you some inspiration. Try these out today and let us know what you think of the finished products.